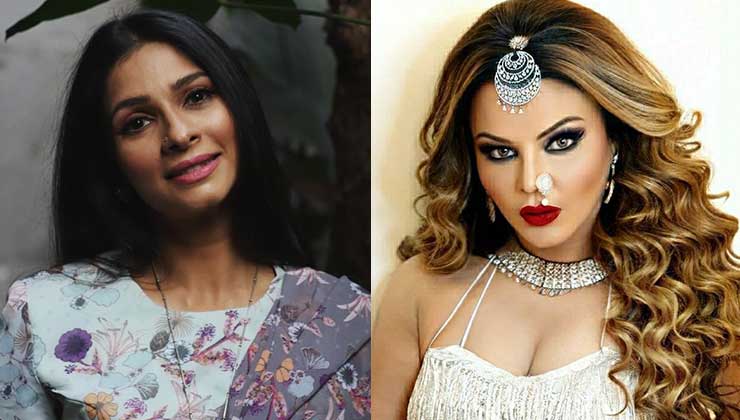 The idea of freezing eggs has become popular in recent years, as females want to preserve the healthier eggs for use in later years to conceive. There can be many reasons for getting your eggs frozen. You might not be ready to get married or start a family soon, so you can opt for freezing your eggs so that even after some years you can use them.
In Bollywood or television industry, many actresses have followed this route. While some have opened up, while some have not. So here are some celebrities who had gone through the egg freezing process. Actresses like Mona Singh, Rakhi Sawant, and most recently Tanishaa Mukerji have opened up on it.
Tanishaa Mukerji
In an interview with ETimes TV, Tanishaa Mukerji opened up about freezing her eggs at 39. She said, "I wanted to freeze my eggs at the age of 33! At that time, when I went to my doctor (who finally froze my eggs now)… it's funny but she stopped me from doing so at that time. While she told me it takes a toll on your body, she advised I should do it when I have no hope of conceiving a baby." She also said that she put on a lot of weight due to the procedure but now she is back in shape. "Post the procedure, I wanted to become fit. I started a hardcore regime. I have always been a physically fit person. I followed a diet that suits my body and became more aware as a person. In that process, I got a six-pack," added Tanishaa.
View this post on Instagram
Mona Singh
Mona got married at 39 but she didn't want to have babies. The actress had told ETimes that she wanted to chill with her partner and travel the world with him. She said, "Even though I love kids if you ask me now, I am not mentally prepared to have one. Later in life, I would definitely think about it."
View this post on Instagram
Rakhi Sawant
Rakhi Sawant revealed having her eggs frozen in Bigg Boss as she wants to be a mother and has got her eggs frozen. She told Times of India that her priority is to become a mother and experience motherhood. "I don't need a Vicky Donor for my child, I need a father. I don't want to be a single mother. I don't know how this will happen, but I really wish it does. I just hope there comes a solution for this as I still have my eggs frozen," said Rakhi.
View this post on Instagram
Ekta Kapoor
TV czarina Ekta froze her eggs at the age of 36. She told Pinkvilla, "I don't know I thought I might get married, might not. Very late, if it happens. Or it may never happen because I am not gonna do anything just for the sake of it. I have always been such a nonconformist, there was no way I would…(conform to marriage)". Ekta welcomed her son Ravie through surrogacy.
View this post on Instagram
Diana Hayden
The former beauty queen Diana Hayden had her eggs frozen in her mid-30s. She became a mother at the age of 42. She then had two more children twins two years after that.
View this post on Instagram
Also Read: RIP Dilip Kumar: Devdas to Mughal-e-Azam; remembering the best films of the tragedy king of Bollywood