'No Fathers In Kashmir' Movie Review: An emotionally charged look at the unfortunate reality of Kashmir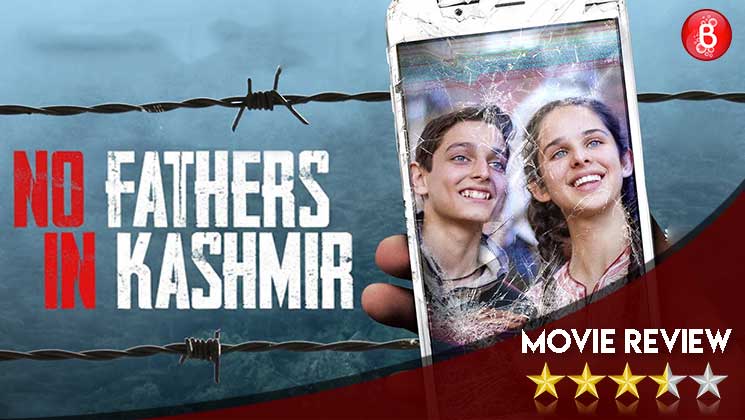 Directed By: Ashvin Kumar
Produced By: Sylvie Landra, Sylvain Nahmias, Ashvin Kumar
Cast: Zara La Petta Webb, Shivam Raina, Ashvin Kumar, Kulbhushan Kharbanda, Soni Razdan
Duration: 1 hour 50 minutes
Bollywood Bubble Rating: 3.5/5
Despite all its picturesque beauty, Kashmir is home to many atrocities (many husbands and fathers disappear because they are suspected to be militants). While we all know that, it is important for us to realize the gravity of their condition and films like 'No Fathers In Kashmir' help us do just that. It's not a film that you watch for Entertainment, but for awareness.
Coming to the plot, Noor (Zara La Petta Webb) returns to Kashmir from London. She is told that her father ran away from his family, but she finds out that the truth is something different. Her father was suspected to be a militant and was caught by the armed forces. His whereabouts are unknown. Along with her friend Majid (Shivam Raina), Noor goes on a search for her missing father (or his remains).
Both Zara and Shivam deliver authentic performances and you do develop a soft corner for them. The supporting cast – Kulbhushan Kharbana, Soni Razdan and Ashvin Kumar himself too do a decent job. Zara's innocent eyes work in the favour of the film as the atrocities that she sees are quite brutal. So watching things from her point of view makes you shudder and there are several scenes where you'll have a lump in your throat.
Final verdict:
It's an important film that you should definitely watch to form an opinion about Kashmir. It'll make you sad and you might need a strong cup of coffee to unwind after the show. The helpless voices of Kashmiri people need to be heard and kudos to the filmmaker for choosing to tell such a painful and difficult story.
Watch trailer: