5 Bollywood movies that binds India – Pakistan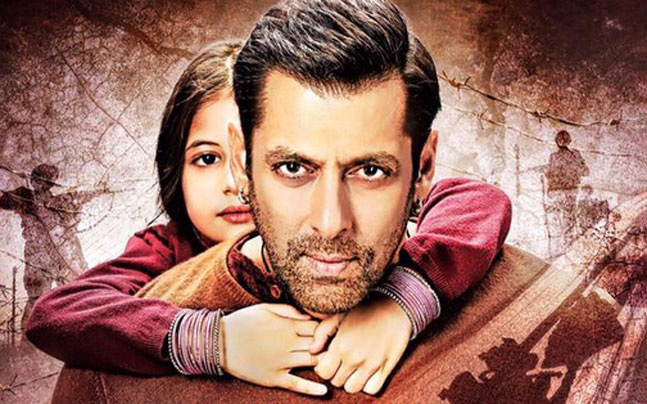 Bajrangi Bhaijaan is about a little mute girl from a Pakistan village who gets lost on her return back from a trip to India. In Kurukshetra, she meets Pawan (Salman Khan) - a devout Hanuman Bakth who is in the midst of a challenge posed by his lover's father. In trying to discover her parents, he develops an unshakable bond with the kid. He tries to get into Pakistan through a path righteous to his conscience and later, with a smart Pakistani news reporter for company and makes the search, a story that captures the imagination of the public in both countries. Bajrangi Bhaijaan has emerged as Salman Khan's biggest hit to date, breaking several box office records in India and abroad.
Filmistaan revolves around this one character called Sunny (Sharib) who is obsessed with Bollywood. Sunny, an aspiring actor from India who gets kidnapped and is held hostage in a Pakistani's house, where he watch Bollywood movies, hinting at the love for Bollywood that Pakistanis have. The film is a funny and entertaining take on India-Pakistan relationship hinged on their shared love for Bollywood.
Set in a small Pakistani village in 1979, the film follows widowed family matriarch Ayesha (Kirron Kher) a Sikh women who left behind in Pakistan after the partition and she struggles under the martial law that declares her country a Muslim state. The film is based on actual events that took place when the Indian sub-continent was partitioned in 1947. It was shot in a village in Pakistan and the movie also won several international awards.
Veer-Zaara is a romantic drama film directed by Yash Chopra starring Shah Rukh Khan and Preity Zinta in the lead roles. Set against the backdrop of conflict between India and Pakistan, this star-crossed romance follows the unfortunate love story of an Indian Air Force pilot, Squadron Leader Veer Pratap Singh and a Pakistani woman hailing from a rich political family of Lahore, Zaara Hayat Khan, who are separated for 22 years. The film was a success not only in India and Pakistan, but also overseas and eventually became the top-grossing Bollywood film of the year.
Gadar: Ek Prem Katha is a action movie starring Sunny Deol, Amisha Patel, and Amrish Puri set in the time of the Indian partition. The story of this film is loosely based on the real life of Boota Singh in which Tara Singh (Sunny Deol), a Jatt Sikh, who falls in love with a Muslim girl, Sakina (Amisha Patel), belonging to an aristocratic family. The film is known for its anti-Pakistan sentiment and for showing Pakistan in a poor light. The movie was a blockbuster and it was commercially one of the most successful movies in India when it was released.