Amitabh Bachchan, Shraddha Kapoor, Lata Mangeshkar, Sonu Nigam, and others to collaborate on a patriotic initiative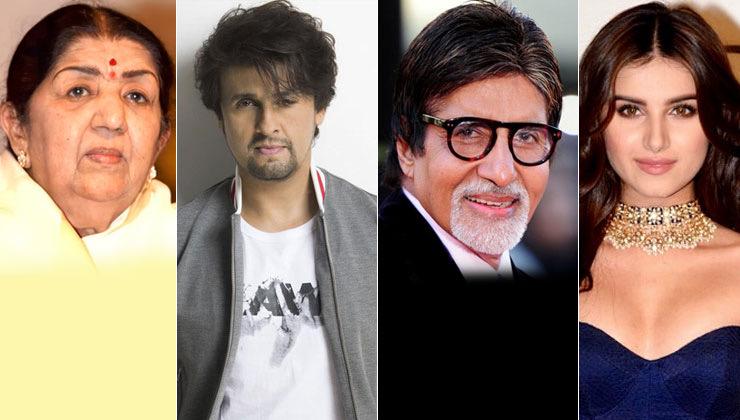 Image Source - Instagram
Netizens have been gushing over Dhamaka Records' quirky poster for their debut single, which features hazy faces. If sources are to be trusted, a huge project that has been in the works for a long time is about to be released! Actors and fans took to Instagram to guess the identity of the artists, including Amitabh Bachchan, Shraddha Kapoor, Sonakshi Sinha, Lata Mangeshkar, Kailash Kher, and Tara Sutaria, among others, causing a sensation in the media. According to sources close to the project, all of these performers, as well as Sonu nigam and a few more well-known musicians, will be collaborating.
All that can be said is that the project is a great mix of industry legends and current youth sensations. It will also be the first time that these individuals have collaborated on a project on such a platform. The list itself is mind-boggling, and we can't wait to find out what's going on. The outlines of some of the stars, particularly Amitabh Bachchan's, are a bit of a giveaway if you look closely at the blurred image.
Check the post here:
View this post on Instagram
The project is billed as an inspirational look into the country's challenges during the coronavirus pandemic and other recent disasters, as well as how we've come together to overcome them. It's expected to be released a few days before the 15th of August, which is our national Holiday.
Also Read: EXCLUSIVE: Kiara Advani wants to work with rumoured boyfriend Sidharth Malhotra again? She answers