Ayushmann Khurrana backs Priyanka Chopra; says, 'She is not an Indian icon, but a global icon'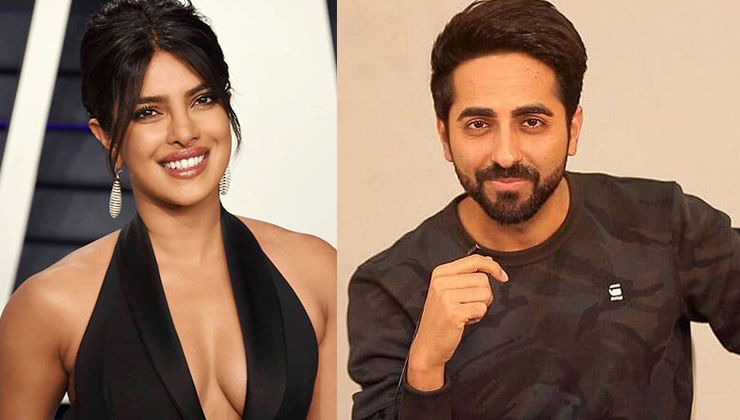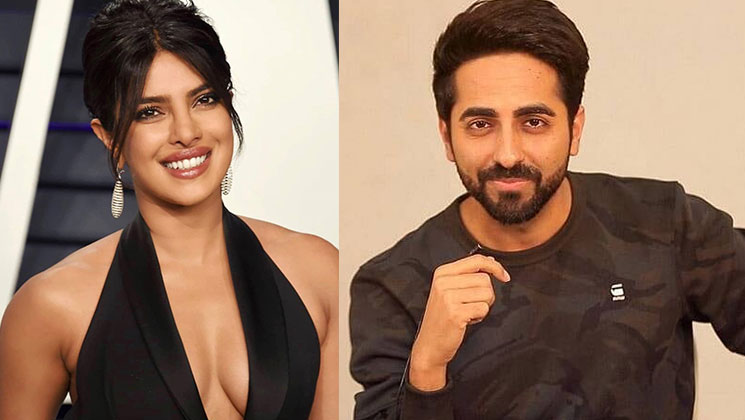 Image Source - Instagram
Actor Ayushmann Khurrana came out in support of his colleague Priyanka Chopra, who is currently being attacked for a controversial tweet. Ayushmann at an event said that Priyanka is doing a good job by representing India on a global stage.
Ayushmann was at an event held in celebration of his film, 'AndhaDhun winning multiple National Film Awards. He said, "Priyanka Chopra is representing our country very well. She is not an Indian icon, but a global icon. Being a daughter of an army officer she is a good representative of India."
It all sparked when earlier this month when a social media activist of Pakistani origin, Ayesha Malik, had called Chopra "hypocrite" as she had tweeted in favour of the Indian army after the Balakot airstrikes. But Priyanka handled the situation calmly.
Petitions for her removal as the UN Goodwill Ambassador has also emerged online. As per a report in IANS, "When UNICEF Goodwill Ambassadors speak in their personal capacity, they retain the right to speak about issues that interest or concern them," Stephane Dujarric, the spokesperson for Secretary-General Antonio Guterres, said at his daily briefing on Thursday in answer to a question about Chopra.
"Their personal views or actions do not necessarily reflect those of UNICEF," he added.
He further said, "When they speak on behalf of the UNICEF, we expect them to adhere to UNICEF's evidence-based impartial positions."
Earlier Kangana Ranaut also came in support of the actress.
Also Read: UNICEF Goodwill ambassador row: Kangana Ranaut comes out in support of Priyanka Chopra