EXCLUSIVE: Neelima Azeem opens up on being cordial with ex husband Rajesh Khattar; shares Vandana Sajnani 'respects' her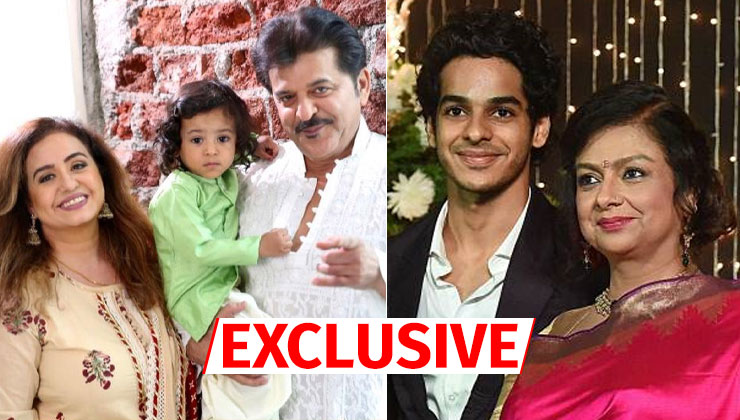 Image Source - Instagram
Actress Neelima Azeem is the epitome of grace and elegance. She has appeared in both Hindi movies and television series. She also did many historicals like Phir Wahi Talash, Amrapali, The Sword of Tipu Sultan and Junoon. The versatile actress spoke to Bollywood Bubble on her life as a single mother of two gifted sons, Shahid Kapoor and Ishaan Khatter. She also opened up about her ex-husband Rajesh Khattar and how Rajesh's wife Vandana Sajnani is her good friend.
Speaking about that Neelima says, "Who leaves whom? We all leave this earth. There are circumstances and I also believe that someone can fall out of love. I and Rajesh share an excellent bonding. A very nice and clean friendship. He is someone who is very caring and concern about what is happening at my end. The other day he complimented me for something and we had a wonderful conversation about being such great friends."
You can watch our entire conversation with Neelima Azeem below:
Neelima also gave credit for their bond to Rajesh's wife Vandana. She says, "Vandana is someone who has always sought me. She has taken the initiative of becoming good friends. She has always respected me, encouraged me to be with them and that is the reason I am so comfortable with Rajesh."
Shahid Kapoor was around nine years old then and he lived with Neelima and Rajesh until the two separated in 2001. After which Rajesh married Vandana Sajnani. The couple welcomed their son Vanraj Krishna last year.
Also Read: EXCLUSIVE: Neelima Azeem on divorce with Pankaj Kapur: It was the first time when I actually experienced grief