'Khandaani Shafakhana': Sonakshi Sinha hopes to have 'sex talk' with her parents after the film's release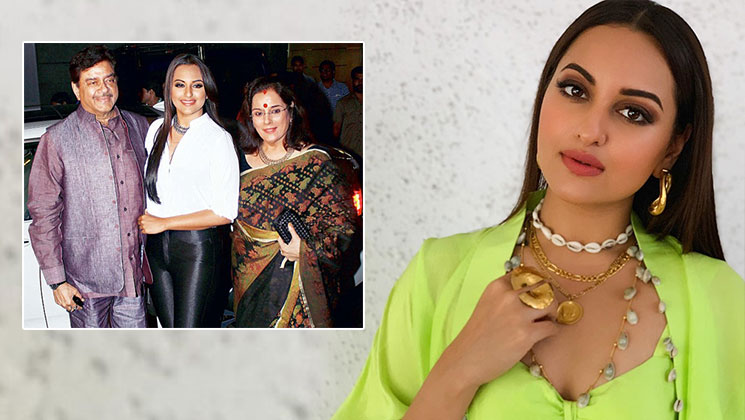 Image Source - Instagram
The kind of society we live in, talking about sex is still considered to be a taboo subject. And discussing issues or topics related to sex with your parents is still a big no-no in Indian families. Sonakshi Sinha's upcoming film 'Khandaani Shafakhana' aims in highlighting the need to shed inhibitions when it comes to talking about sex.
Interestingly, Sonakshi herself never had 'sex talk' with her parents Shatrughan and Poonam Sinha. And she is hoping it changes post the release of her film. Talking about how sex education is a must in school, Sonakshi told The Times of India, "If we educate youngsters about sex at the right time, they can make more informed choices, they can be clearer about their sexual orientation, be sensitive towards other people's sexual preferences and most importantly, practise safe sex."
Sonakshi hopes to break the wall of awkwardness in her own family with the help of her film. "I've never had a conversation around sex with my parents. It's just never happened. Trust me, I'm not the only one. There's a large population of this country that has not spoken to their parents openly about sex because the subject has a strange awkwardness attached to it. I hope when my parents see this film, they can have that chat with me and then, we will break that wall."
Well, let's hope several other families too are able to break that wall after watching 'Khandaani Shafakhana'. The film's story revolves around Baby Bedi (played by Sonakshi) who inherits her uncle's sex clinic.
Also Read: Sonakshi Sinha's video having 'Sooji Ke Golgappe' for the first time is too hilarious to miss out