Title Change! 'RunningShaadi.com' has been reduced to 'Running Shaadi'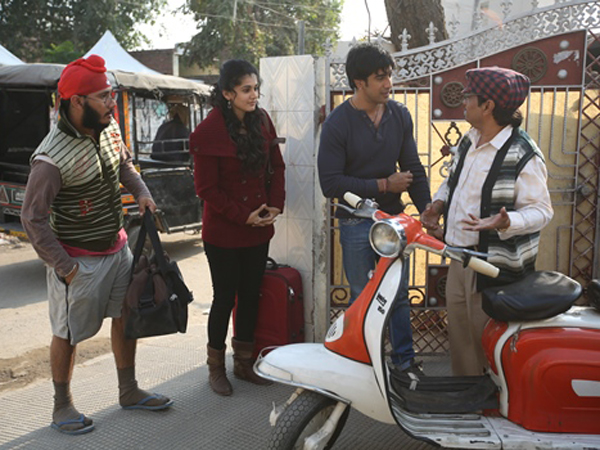 The upcoming rom-com flick 'RunningShaadi.com' starring Amit Sadh and Taapsee Pannu in lead roles will no longer hold the same title. The movie will no longer have '.com' in its title and will be called as 'Running Shaadi'.
Usually, the movie titles undergo changes due to numerology, protests or as a form of a marketing strategy. But, the exact reason for the change of title is not known. (ALSO READ: Amit Sadh and Taapsee Pannu's 'Main Faraar Sa' from 'RunningShaadi.com' is simply beautiful)
Lead actors Amit Sadh and Taapsee Pannu confirmed the news to a web portal. They said, "It's not a marketing gimmick; yes the name has been changed." Taapsee added, "As actors, we can't really do much about it, but the name change wouldn't really affect the film." Amit further said, "Indians have complex issues. They keep looking for aspects to change something or the other. Be it 'RunningShaadi.Com' or 'Running Shaadi', the public will land up in cinema halls and enjoy the film."
Reliance Entertainment too confirmed the change by posting the poster of the film with the new title.
'Running Shaadi' is directed by Amit Roy and produced by Ronnie Lahiri, Shoojit Sircar & Crouching Tiger Motion Pictures. The movie also stars Arsh Bajwa and Brijendra Kala in pivotal roles. The concept revolves around helping lovers elope and get married. The movie is scheduled to release on February 17, 2017.