WATCH: Taimur playing with his uncle will make your Sunday even brighter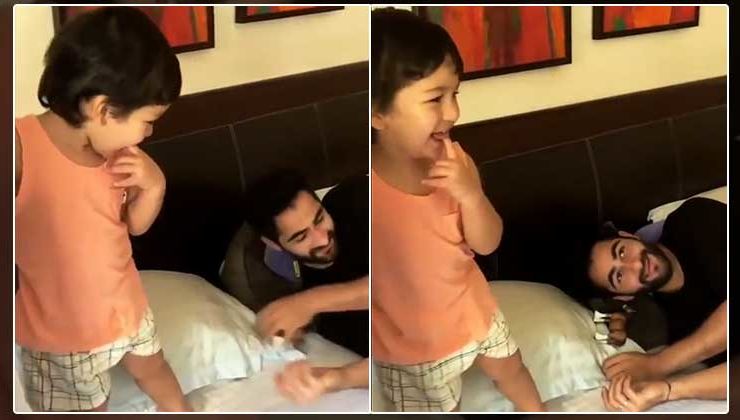 Image Source - Instagram
Taimur Ali Khan is one of the cutest (if not the cutest) star kids in Bollywood. Recently, a video of Taimur playing with his 'chachu' went viral and we have it right here for you.
Take a look at the video here:
There's another adorable photo of Taimur drinking what looks like lemonade.
Taimur has achieved stardom very early in his life with his cuteness. God knows how it'll affect him when he grows older. Will the paparazzi ever leave him alone? It was reported that Saif had asked the paparazzi to stop clicking him so that he can have a normal childhood. Speaking about the same, in an interview with SpotboyE, Saif said, "Who are we to decide? Who will listen anyway? Of course, it's not true."
In another interview with Pinkvilla, Saif said, "I did not initiate any police complaint against the photographers. Kareena and I live in a respectful residential area and are a part of the larger community, thereby we do also have a responsibility to emotionally support our neighbours when they feel a disturbance to them is being caused and to be fair, their sentiments are understandable. We have always shared a very respectful relationship with the paparazzi as we understand that this their livelihood."
For more such updates, you guys stay tuned to Bollywood Bubble.
Also read: Amidst reports of paps being miffed with him, Saif Ali Khan says,"I did not initiate any police complaint against them"