Bollywood celebs who grabbed headlines for their dumb answers and statements
Not all Bollywood celebs are witty or intelligent. Gone are the days when only good looks or best body were required to success in Bollywood. Nowadays celebs need brains or intelligence so that they don't become the victim of trolls. Celebs need to be very careful before commenting on any topic. In fact, they should be very sound with the day to day news and happenings or else they will become the butt of jokes. Recently Sonakshi Sinha couldn't answer a question on Ramayana on 'Kaun Banega Crorepati 11'. Netizens started trolling Sonakshi's lack of knowledge and #YoSonakshiSoDumb started trending on Twitter.
In Bollywood, we have many such celebs like Vivek Oberoi, Govinda, Alia Bhatt and Ranbir Kapoor among others who have given some of the dumb quotes or statements. Today we are with the list of those Bollywood celebs.
Bollywood celebs who gave dumb statements and answers
1. Alia Bhatt
Alia Bhatt and Varun Dhawan were asked who was the President of India on 'Koffee With Karan'. Varun Dhawan said Manmohan Singh, while Alia Bhatt replied Prithviraj Chauhan and became the target of trolls and memes. People still remember this reply of Alia.
During an event launch of a laptop brand, a reporter asked which laptop model Kareena uses and its hardware. Kareena gave the dumbest reply saying that she doesn't know about the hardware, but she has a 'GREEN' laptop.
3. Ranbir Kapoor
This statement by Ranbir was made when 'Barfi', India's official Oscar entry, failed to qualify for the 'Best foreign language film' category for the 85th Academy Awards.
This statement by Abhishek was really funny as ironically, we could see lesser performances by both Abhishek and Uday Chopra in 'Dhoom'.
5. Govinda
This statement by Govinda was made recently and he became the victim of trolls and memes on social media.
6. Varun Dhawan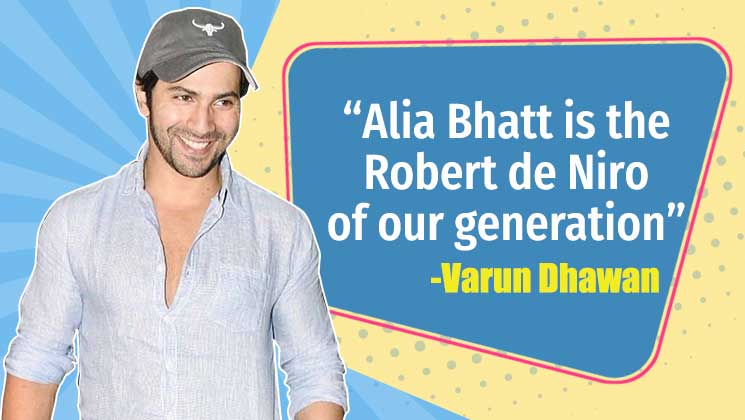 Comparing Robert de Niro with Alia Bhatt. Oh! c'mon Varun.
7. Vivek Oberoi
We found it really hard to digest when Vivek said that his performance in 'Kaal' was in par with Joker in 'Batman'.
Mallika, this dumb statement by you is not at all inspiring.
9. Anu Malik
What kind of statement is this?
10. Abhijeet Bhattacharya
This most inappropriate comment by the singer made him face the wrath of people on social media.
If you have come across or heard any other dumb statement or quote by Bollywood celebs, do let us know.
Also Read: These lookalikes of Bollywood celebs will take you by surprise