Here's what 'Ramayan' actors are up to these days; their before-after pictures are sure to make you nostalgic
'The Kapil Sharma Show' is one of the best comedy shows on television currently and they manage to get some of the most loved celebs to come and share their life stories with the fans. Comedy king Kapil Sharma welcomes celebrities from all walks fo life and this time his guests had a very nostalgic vibe. The sets of 'TKSS' were graced by the lead cast of the popular 1987 show 'Ramayan'.
'Ramayan' was one of the most loved television shows ever. The lead actors were, Arun Govil, Dipika Chikhlia and Sunil Lahri who played Ram, Sita and Laxman. After watching them on the show, it got us wondering what is the cast up to now after 33 years of the show being aired.
Well, here is what the cast of 'Ramayan' is up to now.
The cast of Ramayan then and now:
Arun Govil as Ram
Arun was one of the best versions of Ram on screen. He is even now, called by that name. He considers that his career did come to a standstill after 'Ramayan' as makers could not see him beyond that role. But, he has been part of many television shows and movies post 'Ramayan'.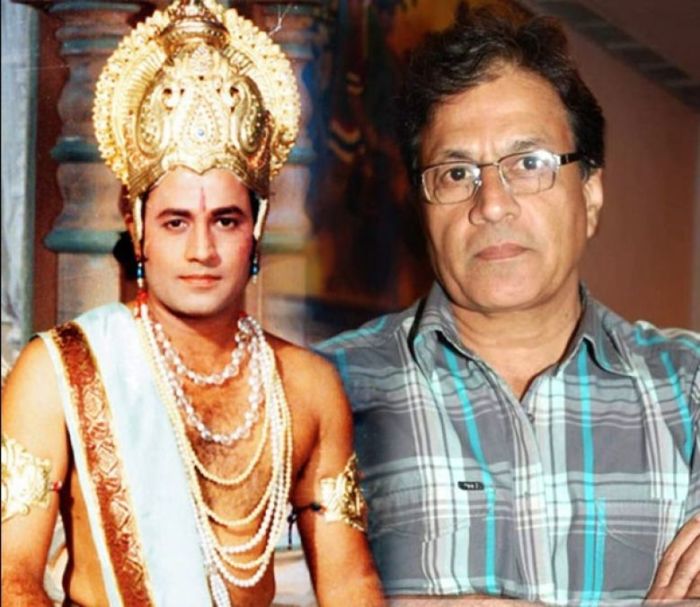 Deepika Chikhalia as Sita
Deepika played the dotting wife of Ram i.e, Sita and her character was just as much loved. She entered politics as a Member of Parliament (from 1991 to 1996) but later she quit politics as well. Deepika has worked in Hindi as well as South Indian and Gujarati films in the 90s. In the year 2018, Deepika returned to screen with the film 'Ghalib'.
Dara Singh as Hanuman
Dara Singh played the character of Hanuman in 'Ramayan'. He was adored as the loyal ardent devotee of Ram. Dara Singh passed away on 12 July 2012. But even today he is remembered for his stellar work in 'Ramayan'.
Sunil Lahri as Lakshman
As the brother of Ram, Sunil Lahri established the role of an ideal brother. Sunil Lahiri brought this character to life in 'Ramayan'. Today Sunil Lahiri is away from the film industry.
Arvind Trivedi as Ravana
Arvin was just as much popular as Ram and his character was most talked about as well.  Trivedi set a benchmark for other actors who played the role of Ravana. He ventured into Gujrati and Hindi cinema post 'Ramayan', but now he has opted out of the showbiz world.
Padma Khanna as Kaikeyi
Padma Khanna gained popularity by playing the character of Kaikeyi in the 'Ramayan'. Padma has worked in many Bollywood superhit films. Padma is said to have opened a dance academy with her husband, which, now she is handling single-handedly as her husband passed away.
Well, we hope this helped you get to know what some of the cast members of 'Ramayan' are up to right now. Till we get back with more such nostalgic trivia, you guys stay tuned to this space for more updates, news and gossip.
Also Read: 'Mohabbatein' fame, Jugal Hansraj's shocking transformation