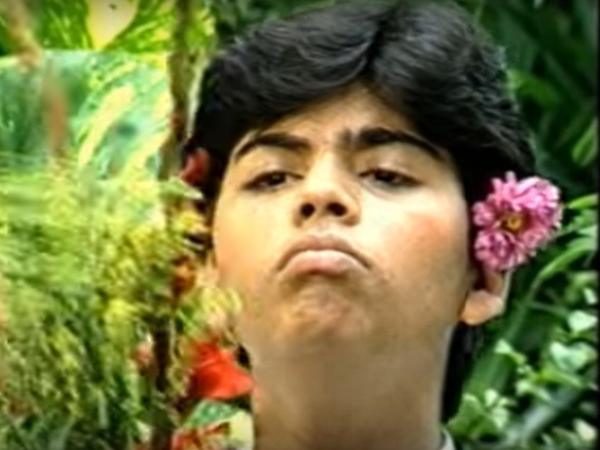 Karan Johar. The name instantly brings to mind a writer, director, a producer and even the most entertaining host. But there's one more side to this multi-talented person which is acting. Many of his fans and moviegoers would remember that he had made a small appearance in 'Dilwale Dulhania Le Jayenge' as Shah Rukh Khan's best friend. And after playing a lot of cameo roles in a handful of films as himself, Karan Johar debuted in a full fledged role with the movie 'Bombay Velvet'. This Anurag Kashyap-film had seen him playing an antagonist. However, not many would know that Karan Johar had faced the camera as an actor for the first time in the year 1989 with a television serial 'Indradhanush'.
This was a 13 episodes sci-fi and fantasy series directed by Aanand Mahendroo which saw Karan playing the role of a school going kid Shrikant who is the best friend of the protagonists played by actors Akshay Anand and Jitendra Rajpal.
Have a look at this picture of Karan Johar from the serial 'Indradhanush' here:
Also Read: WOAH! Salman Khan, Akshay Kumar and Karan Johar collaborate for a film
Though the serial remained popular at the time of its airing, Karan Johar only came in prominence post 'Dilwale Dulhania Le Jayenge' which was followed by his directorial debut 'Kuch Kuch Hota Hai' in the year 1998. And then there's no looking back for him.
Currently, Johar has just delivered a blockbuster with his venture 'Ae Dil Hai Mushkil' which released last year. It featured actors Aishwarya Rai Bachchan, Ranbir Kapoor and Anushka Sharma.