To enter Bollywood or not: When Preity made the decision in a unique way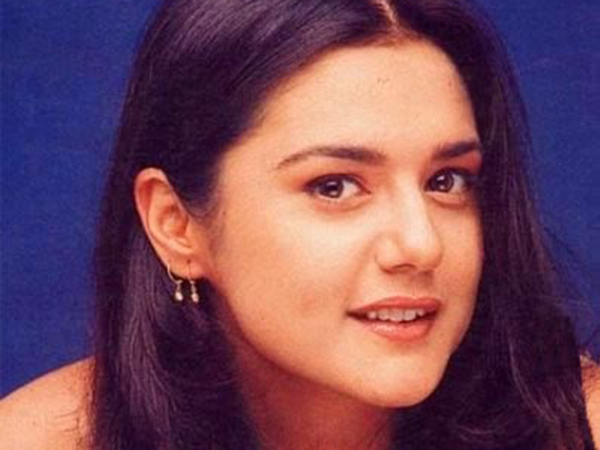 Destiny plays a very important role in life. There are so many aspiring actors and technicians who struggle to make it to the movies. There are many who give auditions after auditions, and still don't land up with anything substantial, and then there are those who just walk in and get noticed. Some even get the chance of assisting on the sets, and work their way up from there. Recently, we stumbled upon an old interview of an actress who landed up getting her dream debut in Bollywood. However, her way of making the decision was a unique one.
It was none other than actress Preity Zinta. She is one of those few who have made a mark for herself without any backing or connections in the film industry. From being an outsider to star, Preity has indeed come a long way in Bollywood. The actress had made her acting debut in filmmaker Mani Ratnam's 'Dil Se..' (1998). But not many would be aware that the actress was to make her debut with filmmaker Shekhar Kapur in his film 'Tara Rum Pum Pum'. Preity appeared as the celebrity guest on host Simi Garewal's talk show 'Rendezvous with Simi Garewal'. It was when she was in conversation with the veteran actress-cum-host, that Preity revealed that she had really been lucky, and that things had gone her way, at least till that point of time. Simi immediately quipped if it was due to the toss of a coin. A surprised Preity then exclaimed, "Yes! How do you know that." And it was then, that the dimpled actress went on to reveal the incident which led her to choose her career in Bollywood. (Also Read: Preity Zinta shares a horrifying incident when she got pinched at the wrong place)
Preity said on the show, "It sounds like the perfect story, but no. I think when I met Shekhar, when he wanted to sign me up for 'Tara Rum Pum Pum' and I was just like this little kid looking at Shekhar Kapur. And I just wanted to be cool, so I said okay if its destiny then I'll just flip this coin. I said, 'Heads, I will take film as a career and Tails I won't'."
Simi asked her as to what would she have done, had the coin landed on Tails, instead of Heads (leading Preity to choose her career). Preity replied immediately by saying, "I wouldn't have signed that film. I promise you." Simi was flabbergasted, and she asked a giggling Zinta, if she took the fact that she had been offered a movie, so lightly. Preity just smiled, and said, "Just for style, anything for style at that point."
Well, sadly that film 'Tara Rum Pum Pum' with filmmaker Shekhar Kapur couldn't see the light of day and was ultimately shelved. But, the actress went on to sign her first film 'Kya Kehna' (which was also delayed, but released eventually). Reportedly, it was Shekhar Kapur, who had recommended her name to Mani Ratnam while he was making 'Dil Se..', which eventually turned out to be her debut film.
At the end of the day, Preity Zinta continued to work in films and finally made a mark for herself.
Aren't we glad that the toss was in favour of her working in movies? We would really have missed that dimpled smile, and those fine skills and nuances of fine acting, that Preity brought on screen, with her.
Check out the full interview of Preity Zinta below: