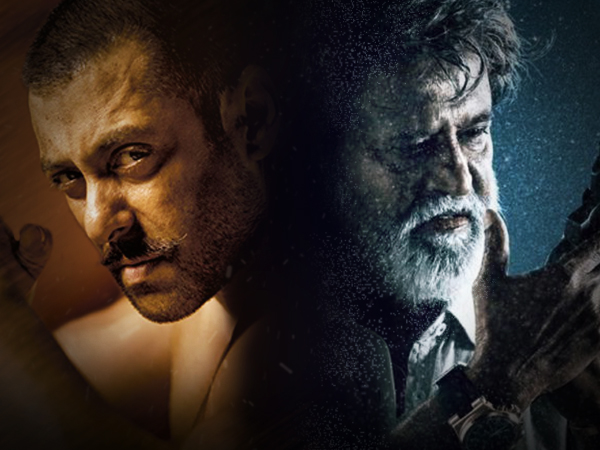 If the overwhelming audience reception to the past few releases of Salman Khan's films are anything to go by, it would not be totally incorrect to say that he is headed towards the status that Superstar Rajinikanth enjoys in South India. What is also helping Salman's cause is the fact that he has started picking better scripts – films that have meat – the ones that not only entertain, but also have some soul embedded in them. His films may or may not be critic-proof, but his fans apparently have new-found respect for their icon, especially thanks to 'Bajrangi Bhaijaan' and his latest, director Ali Abbas Zafar's 'Sultan,' which has taken the box office by a storm. There are many who are saying that 'Sultan' is perhaps one of Salman's best PR exercise till date, but that's another story altogether.
Superstar Rajinikanth's latest, director Pa. Ranjita's 'Kabali' is releasing this weekend, and it is perhaps the first time when Salman Khan will be locking horns with Rajini Saar. We will have to wait to see the outcome of this clash at the B.O., but it seems very likely that Salman has cemented his position as Bollywood's answer to The Superstar. Though Dabangg Khan has a long way to go, to get anywhere close to what Rajini Saar has accomplished and attained, but Salman's meteoric rise is just spectacular! His connect with his fans is almost like that of Rajini Saar – Salman is perhaps just a few years from being deified by his fans. Bhaijaan has his own share of worshippers, but nowhere compared to those of The Superstar. The reception that Rajinikanth's films get are at some other level.
There are many legendary stories about Rajinikanth's glory, and Salman is on his way to creating his own. The release and box office run of 'Kabali' will help establish how close is the 'Wanted' superstar to 'The Boss'. Do you think 'Kabali' will be a bigger hit than 'Sultan'? Please do share your thoughts in the comments.
Poll:
[polldaddy poll=9473751]