'Balika Vadhu' director Ram Vriksha Gaur forced to sell vegetables amidst Coronavirus pandemic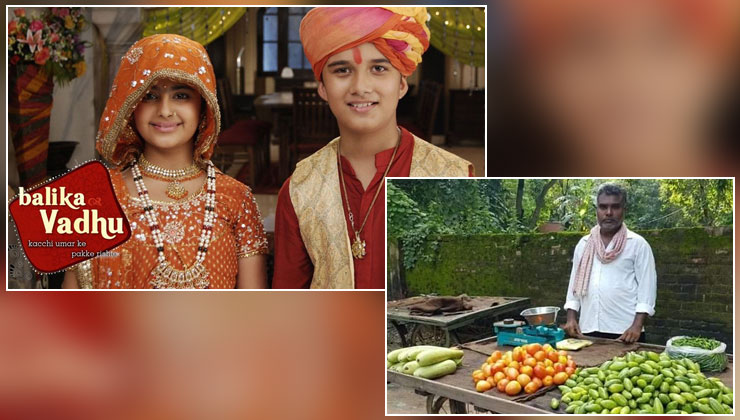 Image Source - Instagram/IANS
The Coronavirus induced lockdown brought everyone's life to a halt. We saw migrants struggling to return to their homes amidst the uncertainty of their future in the metropolitan cities. Then we came across television actors and artistes related to the film industry finding it difficult to make ends meet owing to the pandemic.
And today we came across the story of Ram Vriksha Gaur, who is one of the directors of the popular television show 'Balika Vadhu'. Amidst the financial crisis, Ram is forced to sell vegetables in Uttar Pradesh's Azamgarh village.
Reportedly, Ram had been living in Mumbai for 18 years. He had gone to his native place in Azamgarh for a recce of the film when the lockdown was announced. Following which, the shooting of films and serials were stalled and several projects which Ram was supposed to be working for came to a halt.
After knowing the film he was supposed to be working on will take at least a year to restart, Ram decided to make ends meet by selling vegetables, which also happens to be his father's occupation. And guess what? Ram has no regrets in doing so.
Sharing about his decision, the director told IANS, "I had come to Azamgarh for the recce of a film. We were here when the lockdown was announced and then it was not possible to return. The project we were working on was stopped and the producer said it would take another year or more to get back to work. I then decided to take to my father's business and started selling vegetables on a handcart. I am familiar with the business and have no regrets. I have my own house in Mumbai and I am confident that I will return one day. Till then, I am here doing what I can."
Ram has worked as the episode director and unit director for 'Balika Vadhu'. Apart from that show, he has also worked in 'Kuch Toh Log Kahenge' and 'Sujata'. He has also been associated with films starring actors like Randeep Hooda, Sunil Shetty, Yashpal Sharma, Milind Gunaji, and Rajpal Yadav to name a few.
Well, with the lockdown restrictions being lifted up, we hope Ram returns to Mumbai soon and gets back to working on his projects. Until then you guys stay tuned to this space.
Also Read: Javed Hyder on reports of selling vegetables due to financial crisis: Kuch naya karke logon ki himmat badhani thi