Kashmera Shah on Arti Singh's interference in Sidharth Shukla-Shehnaaz Gill's kiss: Tera kya problem hai?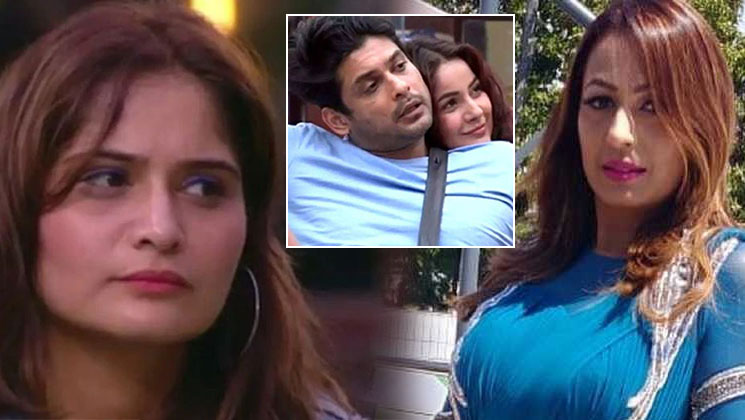 Image Source - Instagram
Arti Singh is currently considered one of the strongest contestants in the 'Bigg Boss 13′ house. But, she has a few drawbacks of being confused and interfere in other's matters. Recently, Arti's sister-in-law and Krushna Abhishek's wife Kashmera Shah spoke about her game plan and Sidharth Shukla & Shehnaaz Gill's kiss.
In an interview with India Forums, Kashmera spoke about Arti's strategy in the house. "I sometimes think that Arti does not know the game at all. I never understood her game and maybe that's why people call her confused. Arti's nature, in reality, is more like Sana which she has not shown on the show, she has not shown her cute side."
Shah also spoke about the time when Shehnaaz asked Sidharth to kiss her on the lips. At this point, Arti had told Gill why would he do this. Kashmera feels this thing is between Shehnaaz and Sidharth and Arti should not be getting between them, as she said, "Arey but tera kya problem hai?"
Kashmera also accepted that is it Arti's problem to get between everybody's matter as she used to get into her and Krushna's fights as well. She says it is because Arti has a curiosity to know everything. Which according to Kashmera is the best behaviour for someone in 'Bigg Boss'.
Recently, Krushna was in the 'Bigg Boss' house as it was the family week. Arti seemed to have newfound confidence after meeting her brother.
Also Read:  'Bigg Boss 13': Asim Riaz's father, Riaz Ahmed criticizes Vindu Dara Singh for using foul language for his son