'Sacred Games': Unknown facts about Saif Ali Khan-Nawazuddin Siddiqui starrer mystery-thriller which will leave you shocked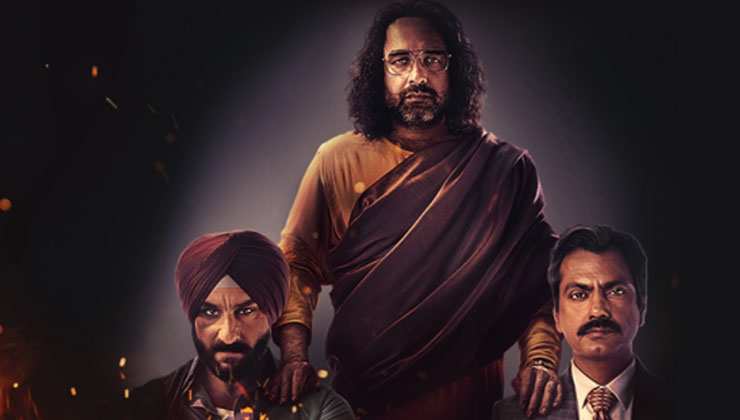 'Sacred Games' is one web series which has become a rage courtesy its characters, dialogues and the memes that have conquered the internet. With two seasons so far, 'Sacred Games' has kept the audience hooked for another season with its cliffhanger ending in the second part.
A lot has been written on this series in terms of analysis, fan theories and appreciation blogs. But, there are some facts about, 'Sacred Games' that hasn't yet been unearthed.
Let's look at some of the unknown facts about this absolute marvel of a series:
The series is based on Vikram Chandra's novel of the same name. The creator of series, Anurag Kashyap had read the novel in 2006, when it was released. However, after eight years AMC from Scott Free Productions placed an offer for a series in English. Kashyap declined the offer as he did not want to do "anything based in India, in English".
The storyline of, 'Sacred Games' is partially based on the real-time events in Mumbai and India between 1980-1993. According to IMDB, the character of Sulemani Isa is loosely based on a real-life underworld don. The rags to riches story of Gaitonde, him fleeing to Dubai and 1993 Bomb Blasts by Isa are all are based on the real characters.
The crime series was executed in different real locations as it was set in a period. While parts of the novel were set in 2004, the series was changed to modern-day. Season one of the Sacred Games franchise covers the first quarter of the original novel. The titles of all the chapters have their meaning in Hindu Mythology. A resemblance is drawn between the theme of an episode and the mythical story related to the title.
Apart from the Indian viewers, this first Indian original series by Netflix has definitely grabbed eyeballs of the international critics and audience as well. With its unique international but deep-rooted appeal, it has been applauded for its representation of Mumbai and also the way in which it captures the attention of the Indian audience.
Rajshri Deshpande, who plays the character of Ganesh Gaitonde's wife Subhadra Gaitonde is also an activist. Apart from acting, Rajshri dedicates her time extensively to various humanitarian causes like helping rebuild villages in Nepal after the 2014 earthquake and adopting drought-prone villages in Maharashtra. In 2018, she created Nabhangan Foundation to broaden her efforts at sustainable village development.
So that was our story on some of the unknown facts of, 'Sacred Games'. We will be back with more interesting unknown facts about your favourite shows. Till then, keep watching Bollywood Bubble.
Also Read:  How crime thrillers like 'Rangbaaz', 'Sacred Games' and 'Mirzapur' are driven by its powerful supporting cast