'Shri Krishna's lead actor Sarvadaman Banerjee gave up acting 20 years ago; Find out what he is doing now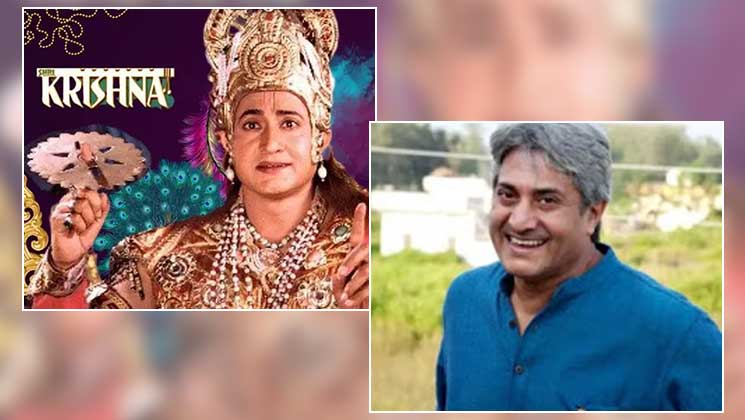 Image Source - Instagram
After 'Ramayan', Ramanand Sagar's other popular mythological series 'Shri Krishna' is now all set to return to Doordarshan. The series starred Sarvadaman D Banerjee as the adult Krishna, whereas Swwapnil Joshi played the role of younger Krishna.
But did you know? Despite playing such a celebrated character in the popular show, Sarvadaman gave up acting 20 years ago and is now running a meditation centre in Rishikesh.
The 55-year-old actor hails from Magarwada, Unnao(Uttar Pradesh). While Banerjee did his schooling from St. Aloysius School in Kanpur,  graduated from Pune Film Institute. The actor became a household name after signing up the TV serial 'Sri Krishna'. Apart from television, he went on to work in Hindi, Bengali and Telugu films. He featured in spiritual films like 'Adi Shankara', 'Dattatreya' and 'Swami Vivekananda' to name a few.
View this post on Instagram
Later bidding his acting career a goodbye, Banerjee sought solace in the scenic locality of Rishikesh and he now runs a meditation centre there. He has also pledged his support to an NGO Pankh which provides free education to over 200 slum kids and trains over 50 underprivileged women to improve their livelihood skills.
Earlier speaking about why he left the acting glamourous world of acting, Banerjee, in one of his previous interview, had said that there's no glamour in this acting field it's only for the viewers.
The actor also had stated that he was spiritually inclined since childhood and now that he is working full time in his meditation centre and helping people to practice Sadhna, he is quite content with his life.
Interestingly, though the actor gave up acting, he was last seen playing a cameo in Sushant Singh Rajput's 'M.S. Dhoni: The Untold Story' that released in 2016.
Also Read: 'Ramayan's Mandodari aka Aparajita Bhushan has given up acting and is doing this noble work now