Did Karan Johar take a sly dig at actresses who turn mothers by calling them 'hyper moms'?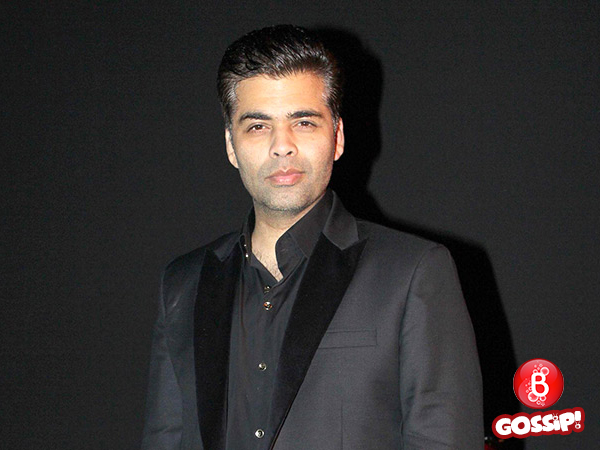 Nutritionist Pooja Majhija recently launched her second book on child nutrition which is called as 'Eat Delete Junior'. And to launch the book, the newest B-Town parents, Karan Johar and Mira Rajput were present. The two looked extremely happy and excited to launch the book as they spoke about their kids. As all of you may be knowing, unless you are living under the rock, Karan was blessed with twins, Yash and Roohi this year via surrogacy, whereas, Mira and Shahid Kapoor were blessed with a Baby girl last year and named her Misha.
Karan, who is known to make surprising statements didn't realise that his one comment could be enough to make headlines or maybe even upset his B-Town leading ladies. It all started with Karan talking about his parenting experience. He said, "It's exhilarating, it's shocking. It's everything I thought it would be and everything it's not. I look at them and I can't believe they are mine. I feel blessed with them. They are the finest Dharma productions." Wait for this one as he said, "When leading actress become mothers, they turn into these hyper mothers. So it's refreshing to be with Mira." (Also Read: Karan Johar: Can't wait for my daughter Roohi to become best friends with Misha)
Even though he did not pick the names of any actress as such, but his comment in its entirety seemed like a sly dig at leading ladies of B-Town who have now turned mommies, Kareena Kapoor Khan, Aishwarya Rai Bachchan, Rani Mukerji, to name a few.