Ajay Devgn's 'Shivaay' impresses 'Baahubali' Director SS Rajamouli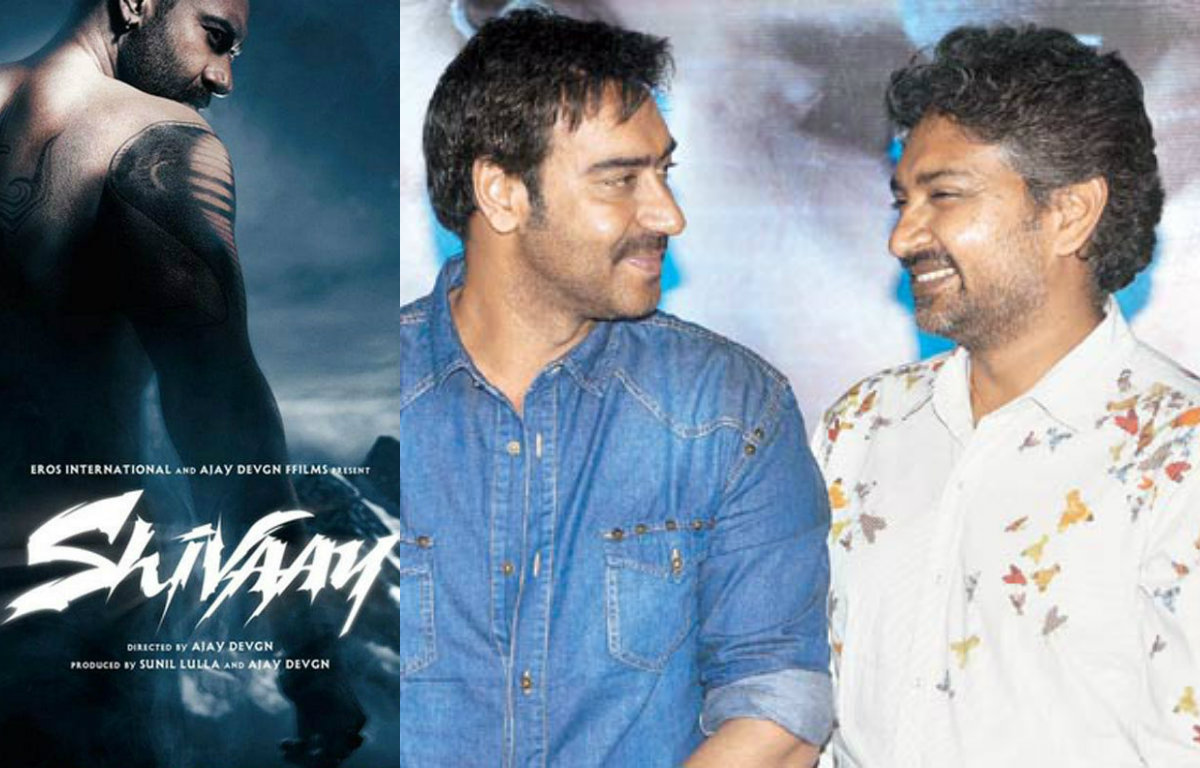 SS Rajamouli is one name who has been familiar now in Bollywood also. The filmmaker justified the term magnum opus when he created 'Baahubali: The Beginning' making it a benchmark cinema not only in India but overseas as well. The film made him the most successful and prominent director in Indian Cinema. Making a director of his stature impress is a victory sign for sure. Same thing would have been felt by Actor – Director Ajay Devgn, Let's check out why?
Ajay Devgn is returning to director's chair for his next venture titled 'Shivaay.' The film which will mark his return to film Direction with a gap of 8 years after his debut film 'U Me aur Hum.' Currently after shooting in Landour a town in Mussoorie his team shifted their base to Hyderabad where a huge set has been built up in a studio. SS Rajamouli paid a surprise visit and was fascinated by the sets created for this upcoming film.
According to the Sources, Ajay Devgn has kept the security very tight on the Set as the Cast and few Key people from the Crew are from the West. Filming of Action sequences have begun with 21 cranes deployed on the sets, adds the source.
But it was the visit of 'Baahubali' director which surprised everyone. Ajay and SS Rajamouli share a warm relationship which goes back when the actor had lent his voice in Hindi version of SS Rajamouli's 'Eega' titled 'Makkhi .' Rajamouli also added a scene in the Hindi version where the fly was seen balancing itself on the back of two other flies in a dance song at the end credits which the director termed it as a tribute to the introduction scene of Ajay Devgn in his debut film 'Phool aur Kaante.'
'Makkhi' also had the fly saying 'Ata Majhi Satakli!' from Ajay Devgn's blockbuster 'Singham.'
Rajamouli's Praise has increased the curiosity for the cinema lovers to experience a new world with high level of excitement and thrill in this Ajay Devgn starrer.
The film 'Shivaay' is slated to release on the festival of Diwali next year on October 28, 2016.
Also Read: AJAY DEVGN TO PLAY 'DICTATOR' IN REMAKE OF A TELUGU FILM?