'Bajrangi Bhaijaan' director Kabir Khan visits Karachi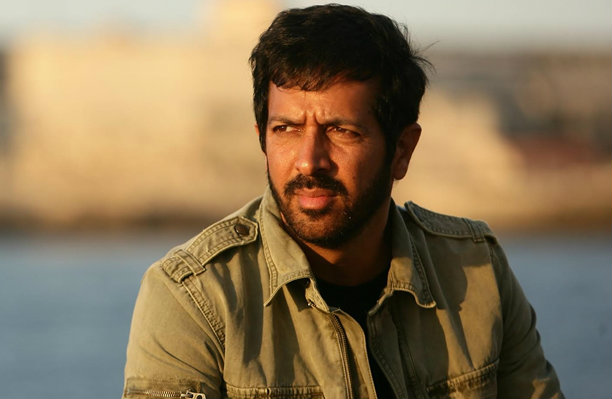 'Bajrangi Bhaijaan' director Kabir Khan flew into Karachi on Tuesday, saying he was happy to be in the port city.
"I've just landed, so I haven't been able to see the city," Dawn quoted him as telling reporters at a private dinner.
"But it's lovely (to be here). I was in Lahore some months back, and that was my first time in Pakistan. Now, it's my first time in Karachi, and I'm really looking forward to it.
"Unfortunately, I'm here only for a day, but I hope to come back again," he added.
Dawn said Kabir Khan's no-fuss entry into Pakistan meant that only the celebrities got the opportunity to take selfies with him. He is set to speak at the Marketing Association of Pakistan's annual marketing conference.
Dawn quoted him as saying that the conference was just an excuse to visit Pakistan and that he hoped to create some long-lasting relationships.
"I haven't had a concrete conversation about making films together (with Pakistanis), but if we collaborate and do co-productions, it will have a great impact on politics," he said.
"Our people-to-people contact will sideline the politics."
'Bajrangi Bhaijaan' had a Pakistani character, played by Harshali Malhotra. 'Phantom' was based on the 2008 Mumbai terror attack which was blamed on Pakistani terrorists.
"The purpose of 'Phantom' was to show that there are some factions in both countries that will always try to prevent people-to-people contact," he said.
"I strongly believe that whenever terrorist attacks occur, the media of both our countries create a ruckus, which colours the perception of the people.
"But when a Chand Nawab and a Bajrangi meet, there will always be friendship," the director said, referring to the characters from 'Bajrangi Bhaijaan'.
Inputs from IANS
Also Read: SALMAN KHAN AND KABIR KHAN'S NEXT TO HAVE A CHINESE FEMALE LEAD