'Khamoshi' trailer out: Tamannaah, Prabhudeva starrer looks like another B-Grade horror film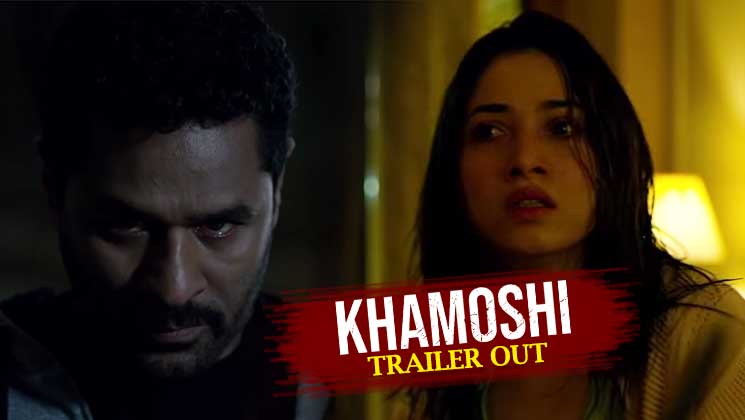 If you've seen the trailer of 'Khamoshi', I pity you. You've been witness to 2 minutes and 7 seconds of pure bile. Starring Tamannaah and Prabhudeva, 'Khamoshi' is a horror fim. It has Prabhudeva playing an antagonist who murders people just for the fun of it.
I would not advise you to watch it but if you have a thing for B-Grade horror fests, here's presenting the trailer of 'Khamoshi':
Speaking about the film, in an interview with The New Indian Express, Tamannaah said, "Khamoshi is a thriller, so everything from filming to prep was different. I have an instructor who teaches me the sign language. My director, Chakri Toreti, and I also sat down to understand the other mediums that one would use if she has a disability."
So guys, my views aside, how did you, my reader, like the trailer of 'Khamoshi'? Did you find the cinematography to be slick or the jump scares bonechilling? Do let us know.
Tamannaah's Bollywood career has been disastrous so far. She has featured in films like 'Himmatwala' and 'Humshakals' and to be frank, they were all torturous. We really hope she signs a new film that is at par with her class and talent.
For more such updates, you guys stay tuned.
Also read: 5 times Prabhu Deva shook legs in Bollywood films & completely nailed it!