Kriti Sanon slammed for posing with cheetahs during her Zambia vacay; trolls scream out 'animal cruelty'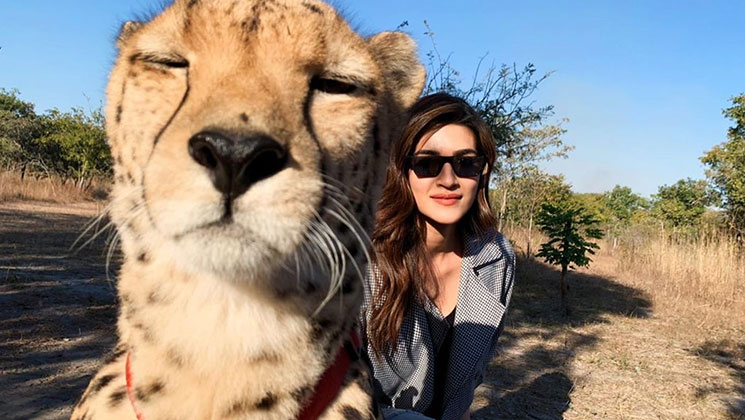 Image Source - Instagram
Kriti Sanon has been on a vacation in Zambia and she seems to be having a great time with friends and family. Reportedly, she recently visited the Zambia National Park where she posed with a leopard.
In the pictures, she is seen walking with a leopard who is on a leash. She had taken a selfie with the animal and posted it on her social media.
View this post on Instagram
After the pictures were up, many celebrities seemed to like it but it was not taken well by most people on social media.
One comment read, "Bollywood is a double standard place. They support PETA but they also promote animal tourism. Just disgusting." She was also said that she was insensitive when one wrote, "Please stop promoting the captivity of wild animals. You being an actress and a public icon should have been more responsible and sensitive."
Kriti was slammed for promoting animal cruelty and was blamed that the animals were sedated to click selfies. Someone wrote, "Why should wild animals be drugged for a selfie??? No human would want to be sedated or tamed then why should wild animals be used as props??? Please stop promoting this!! 😕😕"
Reportedly, Kriti had claimed that the animals were not sedated but looking at the reaction being blown out of proportion she took down the rest of the images that she had promoted.
Also Read : 'Main Deewana Tera': Diljit Dosanjh and Kriti Sanon's take on 'Stereotypical' Bollywood songs is a must watch