Mukesh Bhatt on Sushant Singh Rajput's suicide: I'm not shocked, I saw it coming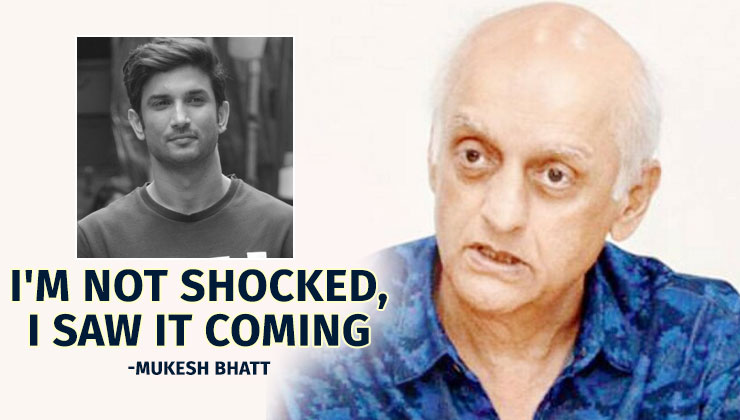 Image Source - Instagram
Mukesh Bhatt has made a shocking revelation about the suicide of Sushant Singh Rajput. The ace filmmaker opened up saying how he has been one of the few people who had guessed that there was something coming in for SSR. He opened up in an interview with Times Now that he was not shocked as he had seen it coming.
Mukesh Bhatt spoke up about how he had met SSR for the first time when they were casting for 'Aashiqui 2' . Due to some dates issues, the project didn't happen for Sushant. Then again, the two met up when the Bhatts were casting for 'Sadak 2'. However, due to some issues, the project once again didn't happen for SSR, and the Bhatts had to go ahead with Aditya Roy Kapur. Have a look at the entire conversation with Times Now, right here:
While talking to Sushant, I've felt that Sushant was a very disturbed soul. There was something in him which I felt that he was not connected: Mukesh Bhatt, Film Producer tells TIMES NOW. | #SushantNoMore pic.twitter.com/KHDmAFYvAa

— TIMES NOW (@TimesNow) June 14, 2020
It's indeed heartbreaking when young celebs like Sushant Singh Rajput commit suicide, bringing an abrupt end to their lives and also to their growing filmography.
Sushant's next film 'Dil Bechara', which is an Indian remake of 'The Fault In Our Stars' is ready and all set for release. However, due to the Coronavirus pandemic across the world, the film didn't get a release date. Also, seeing the current state of affairs, it has been reported by close film industry circuits that the film will now be released on Disney + Hotstar. The official announcement for the same will be made soon.
Also Read: Sushant Singh Rajput Commits Suicide: Lesser known facts about the rising superstar