As Shah Rukh Khan hits 39 million on Twitter, delighted fans trend #SRK39Million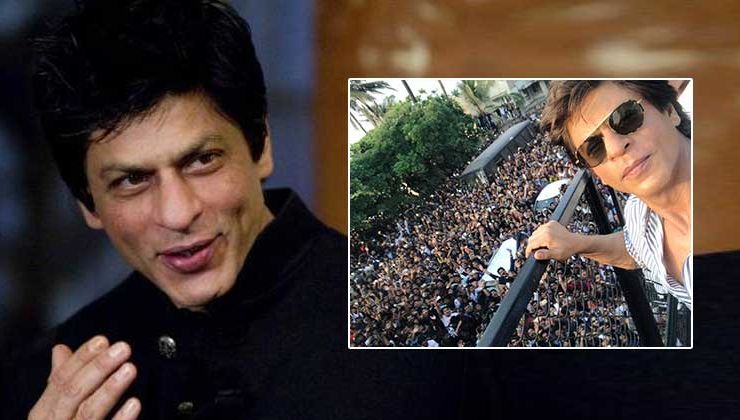 Image Source - Twitter/Instagram
There's a reason why Shah Rukh Khan is known as the Badshah of Bollywood. The marvellous actor has taught several generations the true meaning of romance and how to woo a girl with swag. The King of romance enjoys a crazy fan following not just in India but all over the world.
Over the years, SRK has made his way into people's heart with his charm and wit. There's no one like him and recently the actor hit 39 million followers on Twitter. Delighted with this, his fans started trending #SRK39Million on Twitter. They simply couldn't stop gushing over their favourite superstar.
As superstar Shah Rukh touched 39 million followers mark on the microblogging site Twitter, his fans started pouring in congratulatory messages for him.
You can check out some of their messages for the superstar below:
‍‌''Pressure Makes A Diamond''

''Fire Makes Gold''

Hard-Work Makes ''Shah Rukh Khan''

''Shah Rukh Khan Makes 39 Million SRKFan On Twitter''#SRK39Million @iamsrk pic.twitter.com/55VTfuXZXy

— Javed (@JoySRKian_1) October 13, 2019
The first Indian entertainer to hit the number 39 Million

Then he said " Main Khud Bollywood Hoon "

He said, Well said

RT If you agree #SRK39Million pic.twitter.com/F9SwL23s7n

— Rahul (@iamsrk_rahul) October 13, 2019
2nd Most Followed Indian on Twitter
2nd Most Followed Actor On Twitter #SRK39Million

From Nothing
👇🏻 To Everything
👇🏻 pic.twitter.com/c4cuWCoAjH

— Pariwarthan SRKian Patel🇳🇵 (@imSRKsDevotee) October 13, 2019
Approximately 12% of the total Twitter active users of the world ( 330M ) follow SRK! 🔥#SRK39Million pic.twitter.com/xfOq5GDUeA

— SRK Warriors Club (@TeamSRKWarriors) October 13, 2019
David Letterman : SRK is the world's biggest superstar. So many people come to his house out of love, if there were these many people outside mine, I would be in basement.
SRK – What matters is the reason why they are here #SRK39Million
RT if you can't wait for the witty ep. pic.twitter.com/vTajCtPTOp

— Neel Joshi SRKian (@neeljoshiii) October 13, 2019
SRK completes 39Million followers on Twitter nd 2nd most followed Indian on Twitter
" I'm Bollywood in myself "
He said, very well said ❤
Congrats Sir ❤😍🥰🥰😘#SRK39Million@iamsrk pic.twitter.com/w1meTMesNW

— Mohd Asif (@itsmohdasif) October 13, 2019
With 39 million followers, Shah Rukh has now become the most followed Indian actor on Twitter. Earlier it was megastar Amitabh Bachchan, the most followed Indian actor on Twitter but now he has slipped to the number 2 position. Big B currently has 38.8 million followers on Twitter.
Shah Rukh's fans are obviously on cloud nine, and some of them are even hoping that the actor might hit 40 million mark before his 54th birthday which is on November 2. And that would be the best birthday gift for them.
On the work front, post 'Zero' that released last year, Shah Rukh hasn't signed any other film. While there have been several speculations about the SRK's next film, but the actor has clearly stated that as and when he signs any project, he will let the whole world know about it.
Also Read: 'My Next Guest' Promo: Shah Rukh Khan gets the biggest ovation in David Letterman's Netflix show