Amrita Rao answers awkward questions on SRK, Amitabh and Nawaz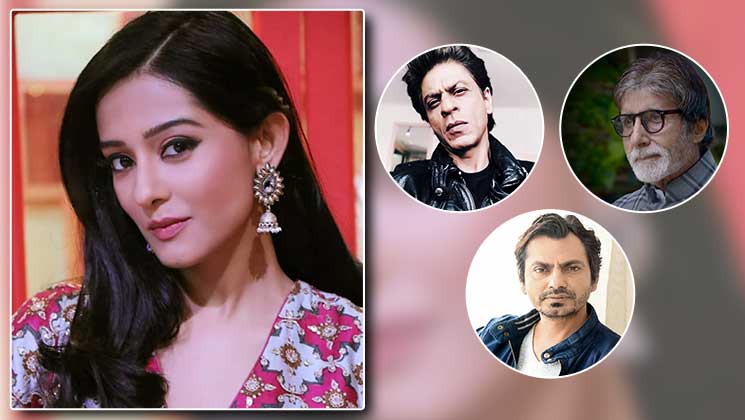 Image Source - Instagram, mid-day.com
It is the season of biopics in Bollywood, isn't it? Biopics are raining left, right and centre. This upcoming Friday (January 25) biopic on Shiv Sena supremo and founder late Bal Thackeray i.e. 'Thackeray' will be released. This magnum opus has already generated tremendous buzz and Nawazuddin Siddiqui certainly has big shoes to fill.
amrita rao will be portraying the character of Balasaheb's wife late Meenatai Thackeray. The gorgeous and lovely diva spoke exclusive with Bollywood Bubble and discussed about her experience during the making of 'Thackeray'.
Amrita talked about working with Nawazuddin Siddiqui and also shared anecdotes about working with Amitabh Bachchan and Shah Rukh Khan. When asked about feeling intimidated or being pressured by working with Nawaz, Amrita said, "I would like to tell to any aspiring young actor, if you are really true to the role and character you are playing then you should not think about whether it is Mr Bachchan or Shah Rukh Khan is standing in front you. Because at that time you are playing the character and you are seeing them as a character. There should not be any competition. You should not feel overwhelmed and just focus on the job of getting the scene right."
The 'Vivah' actress was also asked about the similarities between Nawazuddin, SRK, and Amitabh, Amrita said, "Their (SRK, Amitabh and Nawaz) styles are different but their approach is pretty similar. Their preparation is impeccable and they are already ready when they arrive at the set. SRK, Nawaz and Amitabh are thorough professionals and they even remember their partner's lines and that shows their commitment."
Amrita also spoke about how she really had to dig hard for portraying Meenatai on screen and it was quite a tough task.
'Thackeray' is slated to release on January 25, 2019.
Watch the full interview here:

Also Read: Nawazuddin's 'Thackeray' or Kangana's 'Manikarnika'- Which film will you watch this Friday?