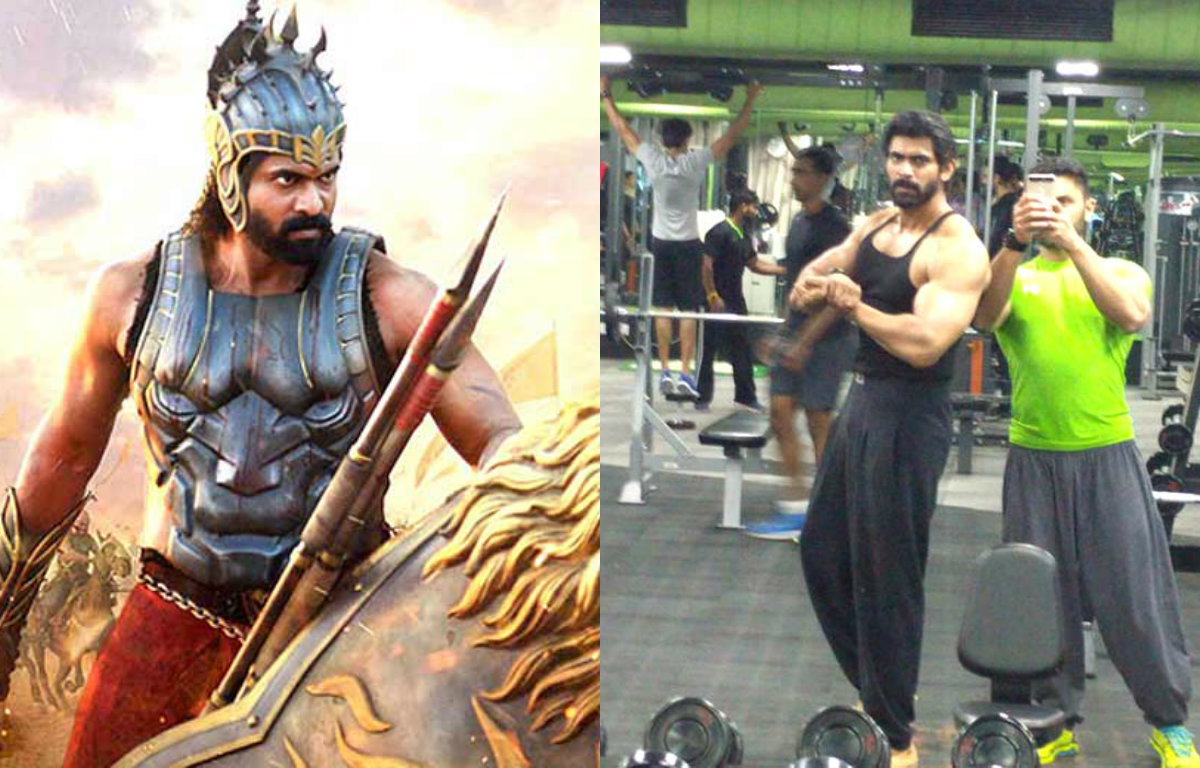 SS Rajamouli's iconic film 'Baahubali' went on to make records at the box office. Now the makers are gearing up to release the sequel to the hit flick starring South superstars Prabhas, Rana Daggubati and others. Rana is already preparing for his role of Bhallala Deva. He will be going through intense workouts to get the look of his character for the film's sequel.
Rana had lost weight for his first submarine-based war film, 'Ghazi' which is slated to be a trilingual release (Hindi-Telugu-Tamil). He is depicting the role of a naval officer and had to do a lot of underwater diving sequences for it. To attain the lean look he had to lose the bulk that he had attained for 'Baahubali'.
After 'Ghazi', Rana is back bulking up for his role in 'Baahubali' sequel as Bhallala Deva. Rana says, "To gain fat, you need to sit around and eat. But I needed to gain muscle, which is a difficult, scientific process. The hardest part is sticking to the routine of a strict diet and vigorous training for months in a disciplined way. I had to just reduce my protein intake for 'Ghazi' so my muscle size and weight dropped."
The sequel of 'Baahubali:The Conclusion' is being predicted to be 'bigger, meaner and deadlier'.
Also Read: Hindi version of 'Baahubali' makes Rs 22.35 crore in 3 days