Bigg Boss 13 fame Hindustani Bhau ARRESTED for travelling in an ambulance to stage a protest amid COVID curfew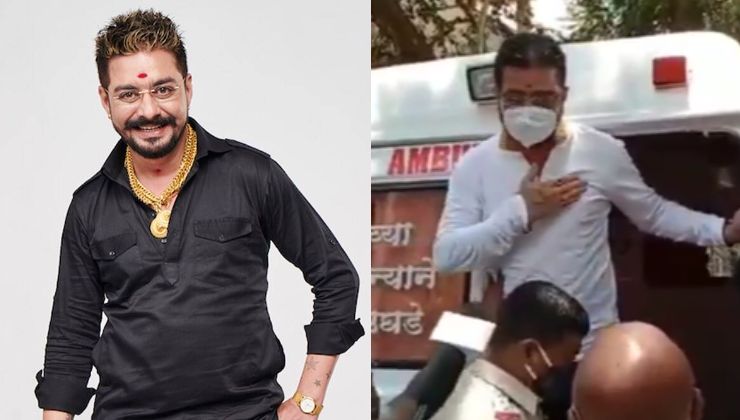 Image Source - Instagram(Viral Bhayani)
Hindustani Bhau aka Vikas Fathak has mired into yet another controversy. The Youtuber, who became a household name after his stint in Bigg Boss 13, has gotten into legal trouble. On Saturday (May 8), Hindustani Bhau was arrested by the Shivaji Park police for flouting COVID 19 rules. Reportedly, he was leading a parent to cancel the 12th Board exams and wave off fees during the COVID pandemic.
As per reports, Hindustani Bhau was arrested as he violated the COVID curfew norms in Mumbai which prohibited the movement of people in public, except for an emergency. Reportedly, Hindustani Bhau travelled in an ambulance to Shivaji Park, to ensure that he is not traced or stopped by the police. The Ambulance service is a part of emergency service, so it is not stopped at checkpoints, and thus Hindustani Bhau tried to trick the police.
A report in IndianExpress.com states that the police reached Shivaji Park, as soon as they learnt he has arrived. A local police team arrested Hindustani Bhau at around 12.30 pm. He demanded to cancel all exams in Maharashtra this year (2021). DCP Pranaya Ashok, told the portal, "Yes. It's a gross publicity stunt with misuse of a vital medical facility. He has been detained. An FIR is being registered. He is likely to be arrested."
View this post on Instagram
View this post on Instagram
An FIR has been registered against Hindustani Bhau under section 188 and 269 of the IPC (India Penal Code). He is also charged with section 51 (B) of the Disaster Management Act of Maharashtra COVID-19 Regulations, 2020.
Meanwhile, earlier Hindustanis Bhau's Instagram handle was suspended for violating the guidelines and promoting hate speech.
ALSO READ: Shefali Jariwala on her first marriage & divorce: Not every violence is physical, there's mental violence too