Rishi Kapoor to retire from Twitter?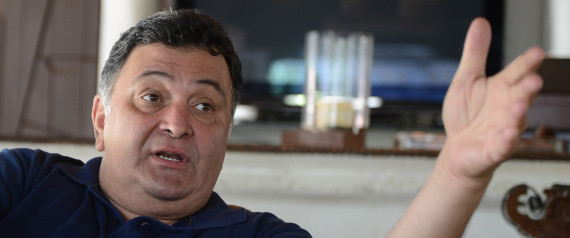 Veteran actor Rishi Kapoor might quit Twitter after adverse reactions to his comments against singer Abhijeet Bhattacharya and former "Bigg Boss" contestant Ajaz Khan's take on Salman Khan's 2002 hit-and-run case verdict.
"Hi. Thought about it. Too much negativity abusive language and disregard for seniors. Will retire from Twitter coz it has only given me grief," the 62-year-old tweeted on Friday.
Actor Anupam Kher appealed to the "Bobby" actor not to quit the micro-blogging website.
"Sir! You are letting them win if you retire. Be on Twitter on your terms. There are millions who love you too," Anupam tweeted to the actor.
Actress Sonam Kapoor was seen requesting Rishi to not leaving the website either, posting: "@chintskap Chintu uncle please don't!! We love having you on Twitter."
Even Raveena Tandon asked the "Prem Rog" actor to "forget those who are negative" and tweeted: "@chintskap be here on your own terms..forgive those who are negative and abusive…they might have some unhappiness in their lives to vent."
Meanwhile, filmmaker Sajid Khan was seen sharing a "goodnews" that the veteran actor has decided not to leave the website and keep his fans and well-wishers updated on his life and opinions.
"To all the fans of Rishi Kapoor (incldg me)…good news…just had a long chat with him…he is not quitting twitter (Sic)," the "Heyy Babyy" director tweeted.
Rishi was among few of Bollywood faces to tweet in support of actor Salman Khan after the latter was convicted and sentenced to five years in jail on Wednesday in a sessions court here.
On Wednesday, the "Bobby" actor had written: "The Kapoors are with the Khans in their difficult time. Time is the biggest healer. God Bless!"
However, he also went on to express disagreement over Bhattacharya's insensitive Twitter comment where he blamed the accident victim for "sleeping on the Road and getting killed."
Rishi had reacted by posting: "Ashamed of Abhijit the singer and some Ejaz Khan. Bunch of idiots and non starters."
The actor then added another tweet: "Sorry to say but only wannabe Chamchas of Salman siding him with ridiculous support. Hum bhi well wishers hain but give logical explanations."
Later, Rishi cleared the air by tweeting that his "chamcha" comment and that his use of the word was only for people like Bhattacharya, and that his family was always with the Khan family.
Inputs by IANS