Shahid Kapoor: 'Kabir Singh' wasn't misogynist, he behaved badly with everyone across the board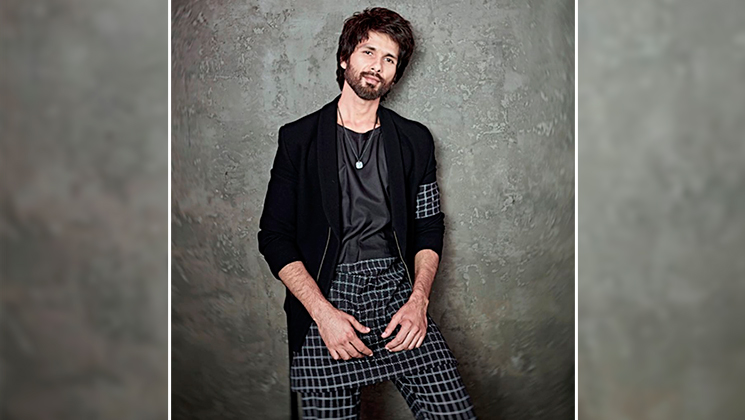 Image Source - Instagram
Shahid Kapoor is basking under the success of his recently released film 'Kabir Singh'. The film went on to break several records at the box-office and is hands down the biggest hit of Shahid Kapoor's career. However, the film was panned by a certain section of the society and critics. They found it to be highly problematic for glorifying its flawed hero.
Shahid, who has so far never addressed the criticism coming his film's way, has finally shared his views on the same.
In an interview with Bollywood Hungama, sharing his views on a scene where Kabir slaps Preeti (which people found questionable in 'Kabir Singh'), Shahid said, "If Kabir hadn't slapped Preeti, would it be okay for everything else that he did? We wanted people to feel that Kabir is an unacceptable character. His behaviour has gone beyond control. That is why the entire second half is about his fall."
When asked about how some people felt that Kabir didn't suffer enough and also got the girl in the end, the actor replied, "Who is anybody to decide that? My question is simple – did he suffer? Yes, he did. Some people feel that he should have suffered more. Then they should make a film and stop giving reviews. Then we will watch your film and get a chance to review it."
Shahid went on to explain, "Last year, I saw 'Sanju' and I loved that film. He did terrible things with his wife and his girlfriends. But you still like him because that was the headspace of his character… he cannot be constructed or restricted in any way. He needs to do what he does."
Opening up about how a film shouldn't be one dimensional, the 36-year-old actor said, "Films which are not single dimensional are meant to make you think. The only way a society can grow in a healthy manner is when they agree to disagree. I am totally okay if somebody sees the film and say, 'I don't like this film and I don't know why they made a film like this.' I don't have any problem with that. But what people get upset about is when the same person said, 'If you like this film then you are a very bad person how can you like this film?' – who are these people to judge what somebody can like and not like?"
The actor also said that his film was attacked by certain corners."The film got attacked by certain corners in a very strong manner and on another hand, it was loved by the janta in general. People who have watched this film, loved it for the performance, music and dialogues, for the relationship, for the rawness, reality and unapologetic portrayal," reasoned Shahid.
Finally, addressing why his film is not misogynist, Shahid said, "Kabir didn't have an issue towards women Alone. He was rude to his father, his brother, his college's dean, his grandmother, he had a problem even with himself. He was behaving badly across the board."
Also Read: Shahid Kapoor opens up about why he didn't talk of the 'Kabir Singh' controversy until now