Shiv Sena slams Naseeruddin Shah for pro-Pakistan remarks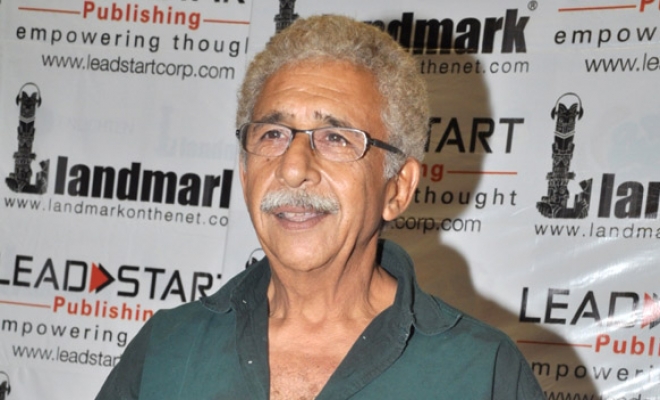 Bollywood actor Naseeruddin Shah was recently slammed by Shiv Sena's mouthpiece Saamna. The actor was criticized for his pro-Pakistan remarks he had made after returning from Pakistan recently. Naseer had said that he was not happy with with the animosity between India and Pakistan.
Naseeruddin Shah, who has recently come back from a tour in the neighboring country, where he was welcomed warmly said he was upset with the animosity between India and Pakistan. He also wonders why Indians do not embrace Pakistanis with warmth. There is a lot of curiosity among the Pakistanis about India and they show good hospitality towards Indians and artists from India.
Shiv Sena's mouthpiece 'Saamna' criticized the actor by saying, that such remarks for the neighboring country were not expected from the stalwart. They also questioned Shah if the attacks on India by people from across the border should be forgotten.
We shall further keep you updated on this matter soon.