Sushant Singh Rajput's ex-flatmate Siddharth Pithani allegedly claims the actor feared for his life after Disha Salian's death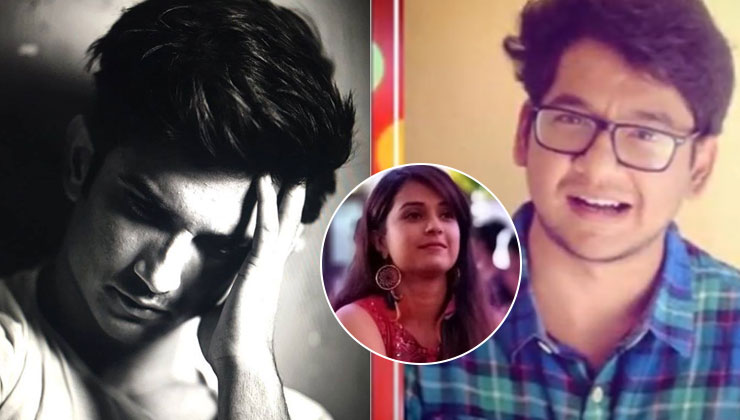 Image Source - Instagram
Its been three months since Sushant Singh Rajput passed away. However, it's still a long way to go as far as knowing the truth is concerned. Over the last two months, we have come across several speculative theories as well as shocking allegations made by his family and girlfriend Rhea Chakraborty against each other.
Now, Sushant's flatmate and friend Siddharth Pithani has apparently made some shocking claims in his statement to the Central Bureau of Investigation (CBI). Siddharth allegedly has opened up about how Sushant feared for his life after the death of his ex-manager Disha Salian. Read on to know the details.
Sushant's ex-manager Disha Salian had allegedly committed suicide on June 8. And a few days later, on June 14, Sushant died by suicide at his Bandra residence.
Now according to a report in Republic TV, Siddharth Pithani, who used to live with Sushant, in his statement to CBI has allegedly claimed that after learning about Disha's death Sushant fainted. The actor feared for his life and apparently told Siddharth, "I will be killed". Reportedly, Pithani has also confessed that the 'Raabta' wanted his security to be enhanced post Disha's tragic demise on June 8.
Sushant's girlfriend Rhea had left his house on June 8. And reportedly, Pithani has even claimed that Rhea left the actor's house with laptop and hard drive. CBI is still interrogating all the people connected with this case. A team of CBI has even quizzed Bunty Sajdeh, who is the CEO of Cornerstone Sports and Entertainment Pvt Limited, where Sushant's former manager Shruti Modi and Disha Salian used to work. CBI is trying to find the link between Sushant and Disha's death case.
Meanwhile, NCB has arrested Rhea, her brother and others for dealing in banned drugs. The actress will be in judicial custody till September 22.
Also Read: Sushant Singh Rajput Death Case: SIT member tests positive for Covid-19; NCB sends back actor's ex-manager Shruti Modi