'Gully Boy' filmmaker Zoya Akhtar opens up on pay disparity in Bollywood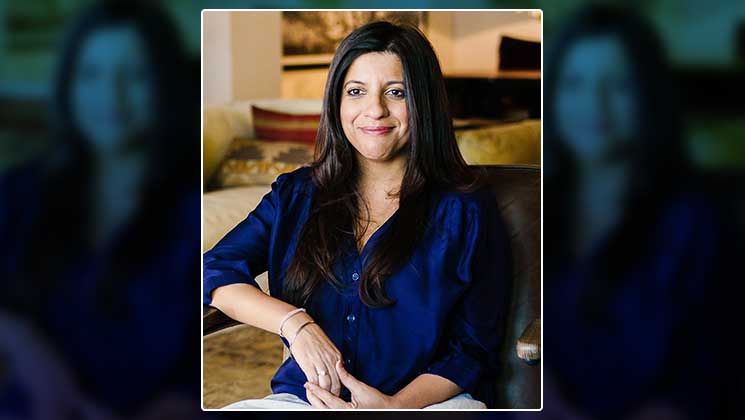 Image Source - Twitter
We often hear that in Bollywood, men are paid more as compared to the ladies. On many occasions, actresses have raised their objection against such pay disparity. And now, when the discussions around pay disparity are at its peak in Bollywood, filmmaker Zoya Akhtar opened up on the same during Kareena Kapoor's chat show 'What Women Want'.
On being asked if she's ever been paid lesser than a male director, Zoya explained that she has never faced it and has gotten paid according to her demand. However, the filmmaker further noted that she later found out that the male directors, within her bracket, had asked for more and hence, were paid more. Zoya also explained that the actors always ask for more than the women.
She said, "Because it really depends on star power. You're a star if you open a film. You open a film, I mean it's… bumps on sales. So, if I am guaranteeing you, no matter what the quality of your movie is, just because I'm the face on your poster, I'm guaranteeing you a 25 crore opening, then I deserve a share of that."
Taking this topic one step ahead, Kareena asked Zoya if Ranveer Singh would get paid more than Alia Bhatt, the 'Gully Boy' maker said that she had always want it to be equal. She said, "You're talking to the wrong person because I would want it to be equal. But having said that, a producer will turn around and tell me.. if a Ranveer Singh, with no known actress opens at 15 crores or 20 crores, and an Alia Bhatt film with a no known actor opens at that much.. we'll pay her."
In the end, Zoya stated that once the audience begins to pay to see the women on screen, things will begin to change.
Zoya Akhtar's 'Gully Boy', starring Alia Bhatt and Ranveer Singh, is released today. The film has already garnered a positive word-of-mouth.
Also Read: Zoya Akhtar reacts to Kangana Ranaut's accusations of Bollywood not supporting her