Maera Mishra OPENS UP on having anxiety attacks after her breakup with Adhyayan Suman: I was hospitalised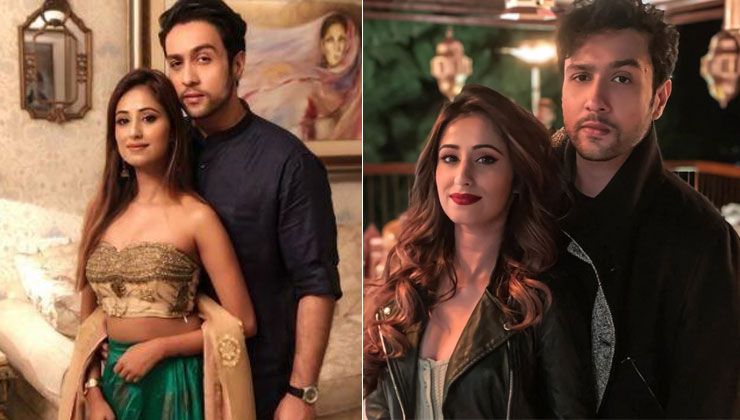 Image Source - Instagram
Adhyayan Suman and Maera Mishra left everyone shocked when they announced their breakup two months ago. The couple parted ways after dating each other for 2 years. Maera had confirmed her breakup with Adhyayan in an interview with TOI. And now, the actress has shared some 'shocking details' of her life post-breakup with the actor.
In a recent chat with the Times of India, Maera Mishra revealed that she dealt with 'anxiety attacks' post her breakup with Adhyayan Suman. She was shooting for her show Guddan Tumse Na Ho Payega when the two split. "I fainted 5 times in one day due to anxiety attacks and then I was hospitalised," she stated. However, after two days, she was back home from the hospital.
The actress added that she had never been in a relationship like that where she was so close to someone. Maera mentioned that she is not used to such situations. "When one spends so much time with a person then one doesn't miss the relationship but what affects is the absence of the person in their life. Woh nahi hai and that really hurts," she shared.
Maera added that she was all Alone in Mumbai when the breakup happened. But, her family and friends helped her to cope up with the heartbreak. "I remember so many things were going on in my mind. Till the time I was working, things were fine but as soon as I would come back home, things would cross my mind. I would feel sad; all the memories would come back," she mentioned.
View this post on Instagram
She revealed that she was unwell during New Year's eve and was hospitalised just before that. Maera shared that for two years she spent New Year's with Adhyayan, but in the third year she was in a bad state. While she shared many things, Maera Mishra did not disclose the reason for her breakup with Adhyayan Suman
When Maera was going through the tough breakup phase, it was her family and friends who supported her. She also said that if she would not "Whenever I felt low I used to call Kanika (Mann) and cry. She wasn't even keeping well at that time, but she took good care of me. All these things matter a lot," concluded Maera.
ALSO READ: Adhyayan Suman & Maera Mishra BREAK UP; Latter confirms 'He was quite different from what I had expected'