Watch: Arbaaz Khan loses his cool over paparazzi clicking his alleged girlfriend Giorgia Andriani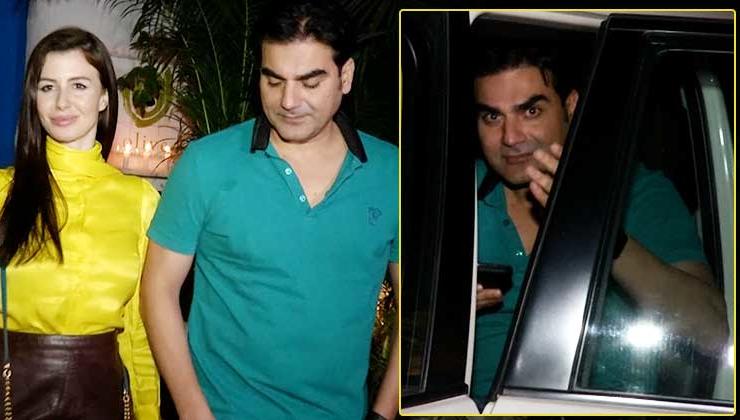 Image Source - YouTube
We live in the day and age of social media and every movement of Bollywood stars is greatly scrutinized and analysed. The age of the digitalization has given freedom to shutterbugs for clicking pictures and sharing them online instantly but sometimes they inadvertently cross the line.
Now, Salman Khan's brother Arbaaz khan is a very cool and calm character. The actor is a very chilled out guy and doesn't lose his cool easily. But, now a video has emerged on social media, where Arbaaz is spotted with his alleged girlfriend Giorgia Andriani and they can be seen going towards their car.
Paparazzi are clicking the pictures of this alleged couple but Arbaaz is not amused. The actor is not impressed and is clearly annoyed. At one point he even sarcastically asks the paps to have a seat in his car.
You can check out the entire video below:
Watch the video:

Arbaaz Khan and Giorgia Andriani's rumoured relationship has been a topic of discussion for quite a while. Both of them have been spotted at various events and parties, but have not made any official statement regarding their relationship.
Earlier Arbaaz was married to Malaika Arora for a very long time, later they filed for divorce. However, even after the separation, the couple is still on cordial terms. Malaika is also allegedly dating actor Arjun Kapoor and according to reports, they could be tying the knot pretty soon.
Stay tuned to Bollywood Bubble for latest news and updates.
Also Read: In Pics: Arbaaz Khan goes out for dinner with alleged girlfriend Georgia Andriani and her family