First glimpse of Tusshar Kapoor's son is out and he is damn cute
Yesterday, Tusshar Kapoor had announced that he has turned a father through IVF and surrogacy. The actor is a proud father of a Baby boy whom he has named Laksshya.
Though the Kapoor family was going to reveal Laksshya's picture after a few months, BollywoodLife got the first picture of the baby. The image showcases grandfather, Jeetendra, kissing Laksshya. The picture is adorable and the baby is damn cute.
Have a look at the picture here: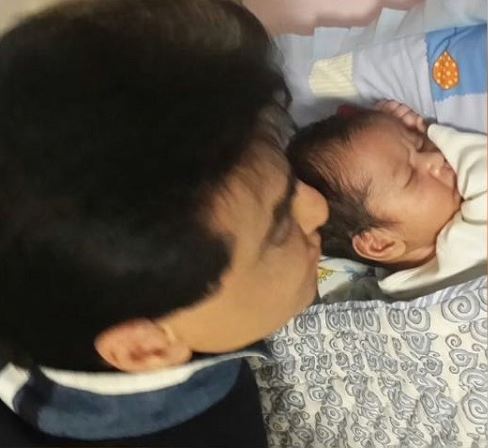 Tusshar had stated, "I am thrilled to be a father! The paternal instincts in me have been overpowering my heart and mind for some time now. Therefore, I am thrilled beyond words to have Laksshya, now the greatest source of joy in my life. By the greatness of God and the excellent medical team at Jaslok, parenthood is an option for many, who choose to be single parents."
Grandpa Jeetendra, had also spoken about Laksshya. He had said, "We could not be more excited to be grandparents to Laksshya, and are completely supportive of Tusshar's decision. This is certainly a tremendous blessing, and an exciting time in our lives. Tusshar is a wonderful son, and he has proven with responsibility, independence, and kindness that he will be a great father to Laksshya."
Also Read: Can you guess who inspired Tusshar Kapoor to choose surrogacy?