'Gully Boy' star Siddhanth Chaturvedi opens up about his secret relationship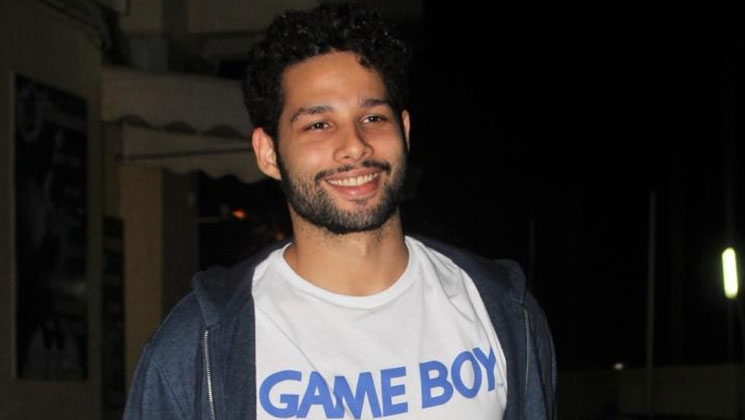 Image Source - Instagram
'Gully Boy' star Siddhanth Chaturvedi has been very open about how he became an overnight star after the release of the film. The actor must have been flooded with loads of offers for movies, and he decided to chalk in a few for his next projects. Opening his heart out, the actor spoke to Mumbai Mirror about his life, love and upcoming projects.
"I didn't want it the easy way but the smart way — first film and you are there! This, I felt, was going to be big. It was supposed to be in the experimental zone but looks so commercial now. This is the new-age cinema," said Siddhanth. His performance has been praised by all including a handwritten note from Amitabh Bachchan. "It was a stamp of arrival," added Siddhanth.
Talking about being a fan of Shah Rukh Khan and how he feels he has the same trajectory as King Khan, he said, "He made it big at the age of 26, even I aspired to do the same around that age. Like me, he was an outsider. He went on to rule the industry. It is always going to be producers and directors choosing me and then me choosing them. It's a constant process, like a marriage where everything happens with the consent of both parties."
He even clarified about the news of a spin off from 'Gully Boy' focusing on his character of MC Sher. "Last I spoke to Zoya Akhtar, she was planning a sequel. I don't know anything about the spin-off yet, but yes, people want to know more about MC Sher and if Zoya thinks it's the right way forward, I would love to play him again," said Siddhanth.
He had praised Ranveer Singh a lot during the press conferences and interviews, but does he stay in touch with him? "Ranveer messages once in a blue moon and we chat for a bit. He is a huge star, so it's whenever he gets time," said Siddhanth. Well, that's something that happens always. You think you are great buddies with a superstar while you are filming and once the movie is done they just message you once in a blue moon.
Lastly, Siddhanth also talks about the immense female adulation he gets these days. "That only adds to the pressure of delivering time and again.  I'm enjoying this phase, their love, knowing it's their way of telling me I better not let them down. I won't lie, I'm in a beautiful relationship and would want to keep it private," he concludes his interview with Mumbai Mirror.
Also Read: Siddhanth Chaturvedi: Ranveer Singh was BORN to be 'Gully Boy'