THIS B-Town hottie wants Hrithik's sex appeal, Akshay's humour, SRK's intelligence, Ranveer's charm & Salman's net-worth in her ideal man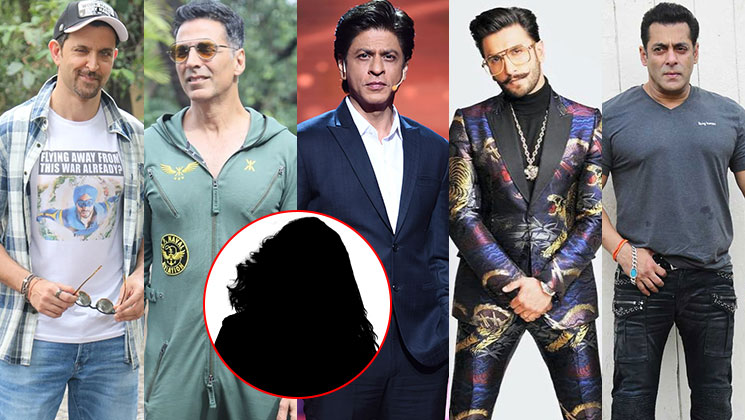 Image Source - Instagram
Who wouldn't want to have Hrithik Roshan's sex appeal, Akshay Kumar's humour, Shah Rukh Khan's intelligence, Ranveer Singh's charm and Salman Khan's net-worth in her ideal man? Well, this B-Town hottie has spoken up about the same in a recent chat show interview. When asked about the perfect combination of her perfect man, the pretty lady opened her heart out revealed this deadly combination. Any guesses who the actress is?
Well, it's none other than Taapsee Pannu. Yes, the pretty lady has spoken up about her ideal man and the qualities she's looking for in him. Here goes her list:
Sex appeal: Hrithik Roshan
Sense of Humour: Akshay Kumar
Intelligence: Shah Rukh Khan
Charm: Ranveer Singh
Net-worth: Salman Khan
Well, it's super fun to see Taapsee not hiding her feelings and open up candidly about her perfect man. After all, the combination she has laid out is surely something that every girl out there would want to have in their ideal man.
On the work front, Taapsee is currently busy with shooting her upcoming films, 'Thaappad', 'Tadka', 'Rocket Rashmi' and many others. Her last films, 'Saand Ki Aankh', 'Mission Mangal'  and 'Game Over' have been very well appreciated by critics all over.
Talking about her love life, the actress is rumoured to be dating Mathias Boe. The couple has tried to always keep it quiet. They have never been out in the open that much, and whenever there is any talk about the same, Taapsee decides to just focus more on her professional life than her personal life.
Also Read: Taapsee Pannu's strong stand on gender inequality in Bollywood