Say what! Katy Perry knows of Amit Trivedi, reveals Jacqueline Fernandez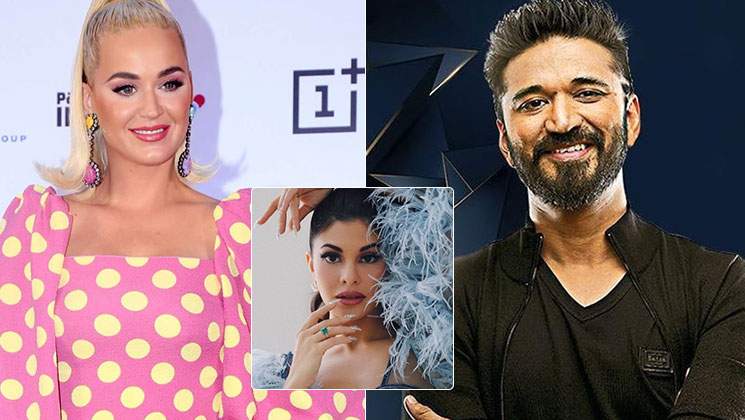 Image Source - Instagram
Every girl wants to be like Katy Perry and every guy wants to be with a girl like her. She is currently in India and showing her around town in none other than Jacqueline Fernandez .  Jacqueline is enthralled and overjoyed to be able to spend time with Katy Perry.
Its almost a dream come true for Jacqueline and the diva's social media is a testimony of her love and excitement and that the two enjoy each other's company and are having a gala time. The actress is fascinated by how much knowledge the singer beholds with respect to Indian musicians and singers.
Sharing her thoughts about Katy Perry, Jacqueline said, "She was well aware of who Amit (Trivedi) was, her knowledge of music expands across the globe. It will be a different experience to see them live. When I first met her, despite being jet-lagged, she was full of energy. I told her how some of her songs have got me through (hard) times in my life."
Karan Johar is known to throw the sassiest and star-studded parties of B-town. That's exactly what the town witnessed last night which was filled with glitz and glamour at the welcome party for  Kate Perry'. Jacqueline introduced Katy to all the who's who of Bollywood.
Amidst all the Bollywood names, it was wonderful to see Katy Perry know who Amit Trivedi was. It's surely great achievement for the Indian musician.
Also Read: Amit Trivedi: Remake of old songs is KILLING originality