Watch: 48-year-old Manisha Koirala's amazing transformation from cancer survivour to fitness enthusiast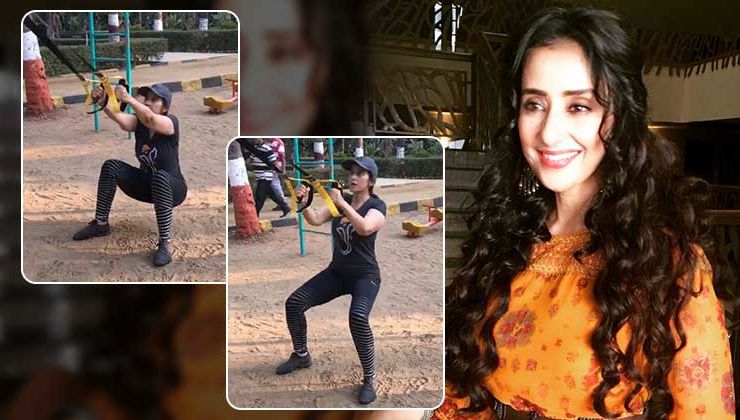 Image Source - Instagram
Our life is always full of ups and downs, isn't it? Just when you think you have got everything figured out, it has a way of surprising you and that puts things into perspective. Veteran actress Manisha Koirala is a cancer survivour and she has fought a very intense battle to get rid of cancer. Manisha was diagnosed with ovarian cancer in 2012. The '1942: A Love Story' actress is 48-year-old and still is slogging it out in the gym and is in perfect shape.
The 'Sanju' actress is an inspiration to millions of people all around the world on never giving up and fight like a warrior. The lovely and gorgeous Manisha took to her Instagram account and shared videos of her intense workout sessions.
Watch the videos below:
Here's a video of the veteran actress from her morning walk
This is really inspirational
She even shared a picture from the beach where she had gone for her exercise session
Image Source - Instagram
By looking at the above videos, Manisha can put any youngster to shame and this shows her fierce determination and mental strength. Manisha, quite a while back also released her book titled 'How Cancer Gave Me a New Life' which described her experience of how she fought cancer.
Here's a picture from her book launch
Her book gives an insight into the struggle she went through and how she emerged triumphantly. Manisha, while writing the book, had to relive those dark memories all over again.
"Well, there were moments that I never ever wanted to recall in detail because even today when I think about them, I feel numb. So when I was writing the book, I struggled… I gave up in between so that I could avoid remembering them. However, my publisher was extremely supportive and I finished the book," she said at the launch of her book.
Kudos to you Manisha. You are really an inspiration for us.
Stay tuned to Bollywood Bubble for all the latest news and updates.
Also Read: Manisha Koirala: Fight against cancer made me a better performer