Mommy-to-be Esha Deol joins daughter Radhya for her first dance performance – view pics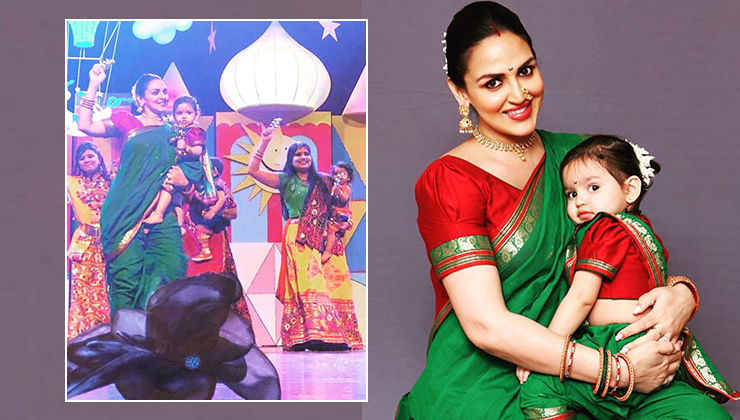 Image Source - Instagram
In January this year, Esha Deol revealed that she is expecting her second child. Esha's toddler daughter Radhya is now all set to be promoted to big sister. Today, the 'Dhoom' actress shared a lovely picture with her daughter Radhya on her Instagram handle. And we must say that both of them are looking adorable twinning in traditional Maharashtrian saree.
Alongside their lovely pictures, Esha wrote, "Radhya's first dance performance on stage with her mommy." We are pretty sure that her daughter's performance must have been a memorable one. After all, Esha is an excellent classical dancer. In her post, there were a few more pictures in which we can see the actress dancing with Radhya in her arms. This shows her love for dance.
You can check her post below:
Talking about her daughter's school event, the actress told Mid-Day, "Since Radhya was born, she would always move her body in rhythm. She has been accompanying me to the green room and would smile on seeing me set for the dance ballet, Ramayan. So when she performed for her annual day, it was a special moment for Bharat [her husband] and me."
Esha also revealed that right now, her daughter is too young to learn any dance form. But if in future, she shows any interest, then her family would totally support her.
We are pretty sure that after growing up, Radhya will follow her mother and grandmother's footsteps.
Also Read: Mommy-to-be Esha Deol flaunts her baby bump with panache