'Sonchiriya' Mid-Ticket Review: The first half of the dacoit drama hits the bullet in the head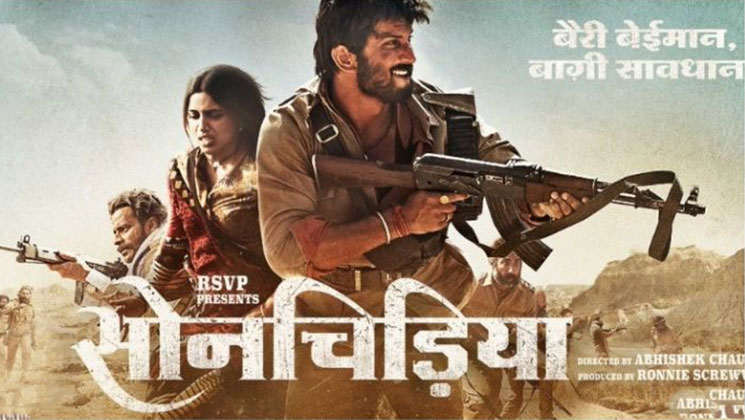 Image Source - Instagram
A dark story with great cinematography and dialogues, the movie sucks you completely into its world (which is inhabited by gun-wielding rebels). It's certainly not for the weak hearted, and the first scene of the movie has a close-up of a dead snake. Bullets fly left, right and centre in a story that is essentially about survival in a dystopian world.
Man Singh (Manoj Bajpayee), Lakhna (Sushant Singh Rajput) and Vakila (Ranveer Shorey) get into the skin of the character extremely well, and that makes the film feel authentic. The story is nothing extraordinary but Abhishek Chaubey's direction and some superb dialogues ensure that your attention doesn't waver even for a second. You can feel the fear, you can feel the breathlessness and you can feel the thrill that goes hand-in-hand with being a dacoit.
Except for Sushant Singh Rajput and Bhumi Pednekar, everyone in this movie is shown as a hardened and heartless person. Even though you've invested in these characters, you don't feel bad when they get hit by a bullet (dacoits deserve it). The second half promises to be a thrilling ride which I'm certainly looking forward to.
Also Read: Sushant Singh Rajput and Bhumi Pednekar twinning in black at the 'Sonchiriya' screening