Did you know? Will Smith met the cast of 'Student of the Year 2' for his reality series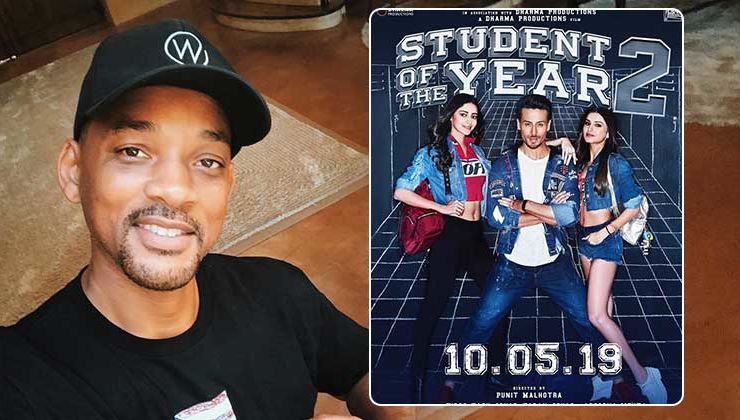 Image Source - Instagram
Bollywood, as an industry, has grown exponentially and it is now attracting global market and fans. Over the years, we have seen many prominent Bollywood stars switching over to Hollywood and making a name for themselves. Now, it seems that Will Smith will be making his debut in the Hindi film industry.
Will Smith is one of the most commercially successful actors in West vis a vis Hollywood. Let's also not forget that Will has been a regular visitor of India.
According to a report in Mumbai Mirror, Smith's tour to India last year was apparently a visit for his reality show. "It is a weekly series wherein he checks off things he wants to do in life. The India episode focuses on Will fulfilling his wish of experiencing a film shoot in Bollywood," the publication quoted a source as saying.
The source further added, "He shot for the episode, which also features his interactions with 'Student Of The Year 2′ actors Tiger Shroff, Tara Sutaria and Ananya Panday on their film's set, at a Juhu pub with Ranveer Singh and Karan Johar. It will conclude with Will's understanding of the industry based on his personal encounters."
'Student of the Year 2' is the sequel of 'SOTY', which launched the careers of Varun Dhawan, Alia Bhatt and Sidharth Malhotra. It would be smashing to see Will showing his magic in a Hindi film for his Indian fans.
Stay tuned to Bollywood Bubble for all the latest news and updates.
Also Read: Sonakshi Sinha's ex-boyfriend Aditya Shroff is now dating THIS hottie