Richa Chadha: I would feel very hollow if I only have box office and not good reviews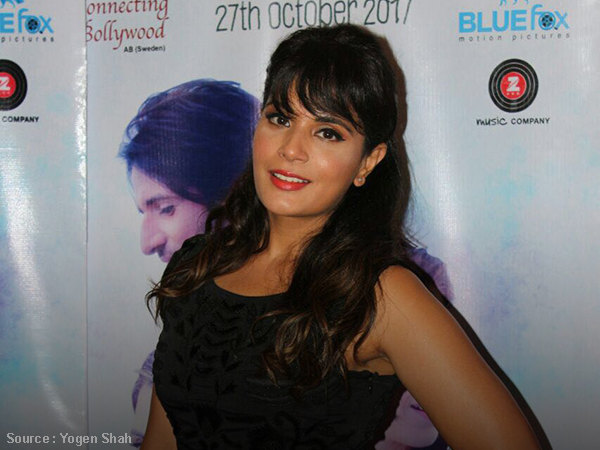 We have seen plenty of movies high on concept fail miserably at the box office and similarly, movies high on budget with not a good concept turn out to be blockbusters. So, nobody can really predict the fate of a movie at the box office as many factors like the star cast, the budget, the promotions, the competition and so on affect the fate of the movie. However, this year we have seen some really good content-driven movies also work for the audience and mint money at the box office.
So, as 'Jia Aur Jia', another content-driven flick starring Kalki Koechlin and Richa Chadha is all set to release in cinema halls, we asked Richa in an exclusive chat about what is more important to her, critical acclaim or box office. She replied, "I think a mix of both. If it's just critical acclaim then there is good word-of-mouth, but that doesn't help that kind of cinema. Suppose, 'Gangs Of Wasseypur' doesn't make money at the box office. Then, more 'Gangs of Wasseypur' cannot be made. So, box office success is important. At the same time, I would feel very hollow if I only have box office and not good reviews." (Also Read: 'Jia Aur Jia': Kalki and Richa show us their moves at 'Nach Basanti' song launch event)
She further spoke about her character in the movie by saying, "It's very different from who I am. She is very sadiyal, khadus, angry, and she has some problem in her life which you can evidently see. You can see something is wrong. She is actually clinically depressed. So, I thought it is just nicer to play somebody with so much graph and so much of sadness." When asked about how she prepared for the character, she said, "It's very difficult to prepare because you know you have to be sad for a long time. I try not to let it affect me in real life. That's why I don't do method acting. But, I just did a life story on the character, like how she would talk, she is a Tamilian… so her accent, what is her personality like, is she a rich girl, what's her backstory etc."
'Jia Aur Jia' is directed by Howard Rosemeyer and will be releasing on October 27, 2017.