Hrithik Roshan Birthday Special: Here are some lesser known facts about the handsome hunk
Hrithik Roshan is one of the most handsome hunks in Bollywood. The actor has broken some serious stereotypes with his groundbreaking roles. Hrithik has a huge population of fan following and he is a great inspiration to many. The actor ringed in his birthday today. Hrithik turned 46 but he still has the zest of a 20-year-old.
The Greek God as we call him has his life as an open book. But, there are some pages that have not been read yet. There are many facts about Hrithik that have not been known yet from how his surname Duggu came up to why he dropped out on studies.
On Hrithik Roshan's birthday here are some lesser-known facts about the heartthrob.
Here are some lesser-known facts about Hrithik Roshan
Child Artist
Hrithik Roshan made his debut in 'Kaho Naa..Pyaar Hai' in 2000 but he started out way back when he was six years old when he was cast by his grandfather J Om Prakash in the 1980 movie Aasha where he shook legs with Jitendra. He was paid 100 rupees for it and with that money, he bought 10 Hot Wheels cars.
Image Source - Instagram
He is a Certified Diver
Apart from being a stellar dancer and a good sportsperson, he is also a certified diver. He loved diving and makes sure to go whenever he gets time.
Image Source - Instagram
Hrithik Roshan isn't his real name
Hrithik Roshan wasn't his name always his real name is. His actual name is Hrithik Nagrath.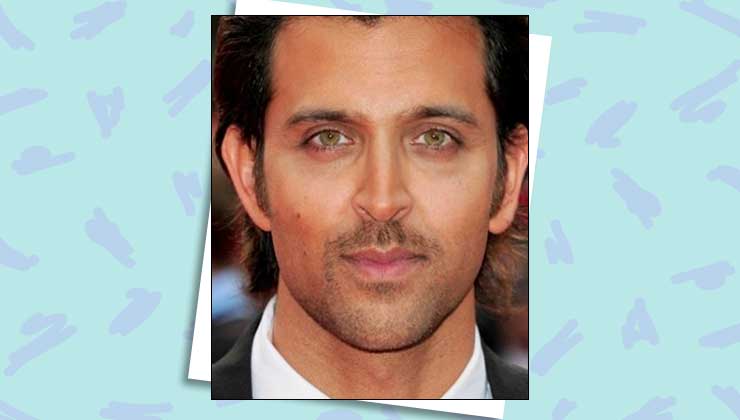 Image Source - Instagram
Hrithik Roshan gave up smoking
Although Hrithik preaches healthy lifestyle, he himself was in a dark phase as he was a chain smoker and found it ahard to leave smoking. But it all changed when he read the book 'Easyway to Stop Smoking' that was written by Allen Carr.
Image Source - Instagram
Hrithik actually has a musical heritage
Hrithik's grandfather Roshan and uncle Rajesh Roshan were both music composers. Hrithik too has been seen singing effortlessly in movies like Kites (Kites in the sky), Zindagi Na Milegi Dobara (Senorita) and Guzaarish (It's a wonderful world).
Image Source - Instagram
He got 30,ooo marriage proposal in a day
Hrithik has millions of fans around the world and he has made many female fans swoon over him. Hrithik claims that he received 30000 marriage proposals on Valentine's day in 2000 from his fans.
Image Source - Instagram
He overcame his speech disorder
Hrithik is seen delivering dialogues like a pro, but not many know that he had a condition of stammering that he overcame with the help of therapy.
Image Source - Instagram
His nickname Duggu was given by his grandmother
Hrithik's grandmother wanted a name that rhymed with his fathers Guddu, so she named him Duggu.
Image Source - Instagram
Hrithik gave up studies to pursue acting
Hrithik has always been passionate about acting. Hrithik had received a scholarship of Masters in the US. But, he gave up because he wanted to pursue acting. He started out with assisting his father Rakesh Roshan in movies.
Image Source - Instagram
He fought all odds
Hrithik was diagnosed with scoliosis at the age of 21. The doctors had asked him to give up dancing. But, he did not back down instead he got deep into fitness and made himself stronger and dancing is something the actor is widely known for today.
Image Source - Instagram
We wish the handsome actor a very Happy Birthday and a blockbuster year ahead.
Also Read: Hrithik Roshan takes a not-so-subtle dig at his 'Main Prem Ki Diwani Hoon' act- watch video