'Family of Thakurganj' Movie Review: A shoddy crime drama that makes you question your sanity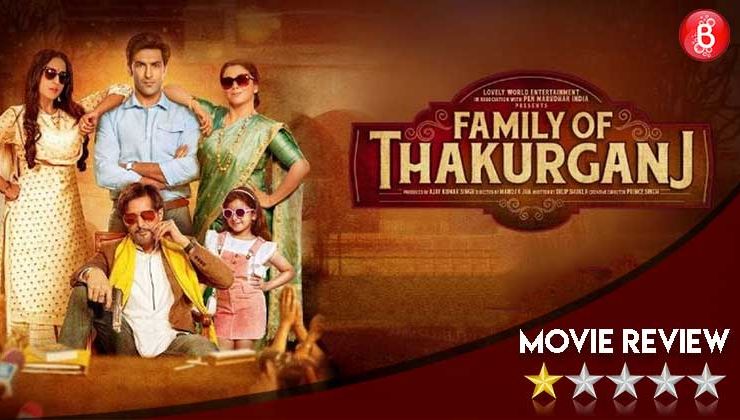 Directed By: Manoj K. Jha
Produced By: Ajay Kumar Singh
Cast: Jimmy Sheirgill, Mahie Gill, Nandish Singh, Saurabh Shukla, Sudhir Pandey, Supriya Pilgaonkar
Bollywood Bubble Rating: 1/5
To begin with, 'Family of Thakurganj' does bring together a promising bunch of actors. Alas, it doesn't have a promising script to back it up. It seems like there are too many stories going on at one time, and you find it difficult to tie all the loose threads especially in the first half.
Based around Nannu's (Jimmy Sheirgill) family, this film sees plenty of guns, murders and other things that are there in most gangster films. You don't feel for any of the characters which is bad news because Jimmy and Nandish's storyline is intended to make you empathize.
It's a real shame that a fine actor like Jimmy Sheirgill is headlining a film as shoddy as this. He has done several good films in his career and we loved his special appearance in 'De De Pyaar De'. Unfortunately, he is wasted here along with a motley group of fine character actors.
If you just look at the premise, the film does seem promising but I feel that both the director and the writer lacked the pedigree to see their vision come to fruition.
Final verdict:  
If you still go for this movie, we will give you a bravery award.
Watch trailer: