Arjun Kapoor finally opens up on the family pressures of settling down in life with Malaika Arora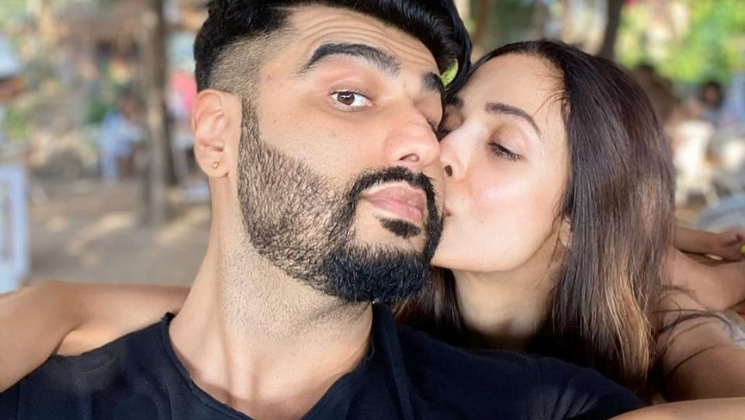 Image Source - Instagram
For a very long time, Arjun Kapoor and Malaika Arora have been making headlines on being in a relationship. However, after denying the speculations, the couple finally started giving us the hint that they are in a relationship. The actor who was recently seen vacationing with his lady love in Goa, speaks upon his family pressure to settle down.
While talking to Hindustan Times recently, Arjun Kapoor confessed about dealing with family pressure on settling down in life. He said, "The thing is, a lot of my family members realize that main sunta sabki hoon, karta Apni hoon. They stop telling me at a certain point. I have never let them down with the way I have conducted myself. They have implicit faith that if I am making a choice or a decision, it comes from a practical side. I've always been a little more mature than I should have been. I bear the brunt of it sometimes because I'm able to handle everything without burdening them. They also know that whenever I want to take a decision of that proportion, it will be taken keeping them in mind, not too soon or late, just when I feel it's right." He adds, "I have always said that if I do want to settle down, I won't hide it. I retain that answer."
The actor who is often seen having a gala time with his siblings also speaks on his equation with them. The Panipat actor reveals that he has been looking forward to spending quality time with his family, and it has been a long that he has not to spend time with Janhvi, Khushi, Sonam, and Boney Kapoor as they were busy with their work schedules.
For more such updates, stay hooked on to Bollywood Bubble.
Also Read: Malaika Arora slammed for her latest outfit; trolls call her 'Low budget Kim Kardashian'