Janhvi Kapoor confirms her sister Khushi Kapoor is going to USA and the reason will SHOCK you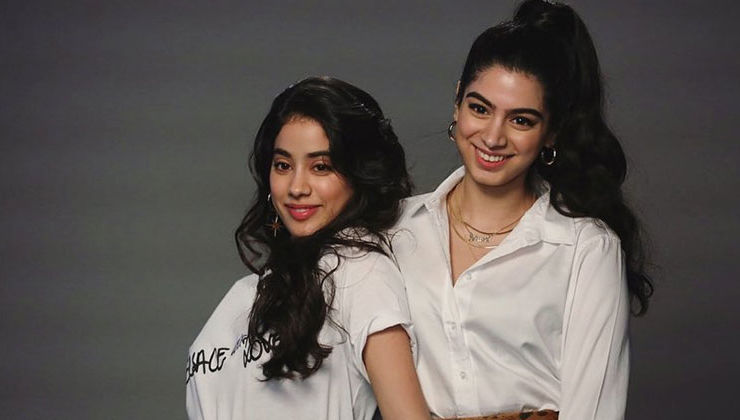 Image Source - Instagram
Bollywood actress Janhvi Kapoor has been through a lot over the last 18 months. The daughter of Sridevi and Boney Kapoor made her debut in 2018 with Shashank Khaitan's 'Dhadak'. But, on the other hand, she lost her mother Sridevi under tragic and unfortunate circumstances in the UAE. The dynamic diva is very close to her family and especially her younger sister Khushi Kapoor.
Janhvi Kapoor, in a conversation with Anaita Shroff Adjania, has said that Khushi has now shifted her focus on acting after mulling over a modeling career for some time now.
Janhvi said that a runway is not where Khushi wants to be anymore. "She is going to NYFA. Then after she comes back, she will figure what she wants to do," she said.
Janhvi and Khushi's dad Boney Kapoor is not yet fully assured. "I'm getting palpitations just thinking about Khushi going to… He (Boney) just has to think about it and he'll start crying," she said.
Janhvi also shared some interesting things regarding her fights with Khushi and said, "We share our clothes, but we have this thing that if you steal without telling, then it's a thing. At this point, I don't care. She still like… She's very righteous, so she is like, 'You cannot take something without asking.' She feels like she needs to inculcate manners in me. So that's where it's coming from."
We wish Khushi Kapoor all the best and loads of happiness for her future endeaours. Stay tuned to Bollywood Bubble for all the latest news and updates.
Also Read: Janhvi Kapoor on repeating clothes: Haven't earned so much that I can wear a new dress everyday