Tovino Thomas pens a heartwarming birthday note to wish his daughter Izza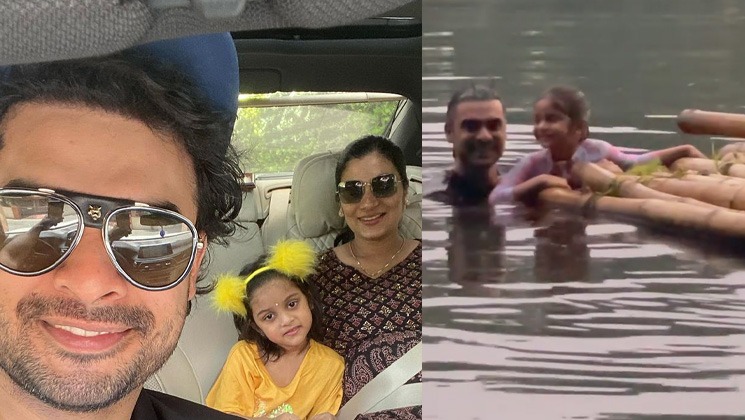 Image Source - Instagram
Malayalam actor Tovino Thomas' daughter Izza is celebrating her birthday today. To mark her special day, Tovino penned a heartwarming birthday note on her 6th birthday. He shared a cute video of his little one enjoying in water. The actor is also seen in the video having fun with his daughter.
Sharing the adorable video on his Instagram handle, the Minnal Murali actor wrote, "Izza, Thank You, for jumping into every crazy adventure with me, without even a second thought. It fills my heart when I see you wanting to do all that Appa does. I need you to know, you can do everything that Appa does and even more. Thank you for being my absolute partner in crime!"
He further wrote, "As an actor, I am blessed with having the opportunity to play various characters, but my most favourite role will always be that of your Appa. I know that you right now believe that I am a super hero with all the powers in the world, but you will realize soon that I am not all that powerful."
He also promised to make sure that Izza grows up as a 'fearless, independent and strong woman' that will always 'keep her head high and stand up for what is right'.
"I may or may not be able to make this world a better place for you to grow up in. I sure will try. But I will ensure that you can grow up to be the most beautiful and confident version of yourself. That you will be your own Superhero! Love, Appa #mylittlesunshineturns6today", Tovino ended his post.
Take a look at the birthday post of Tovino for his daughter here.
View this post on Instagram
Tovino got married in 2014. He also has a son named Tahaan.
Also Read: EXCLUSIVE: Tovino Thomas REVEALS why he decided to do a cameo in Kurup: That character was really important