Gauahar Khan on TikTok's offensive videos: Laws need to be there so that people are fearful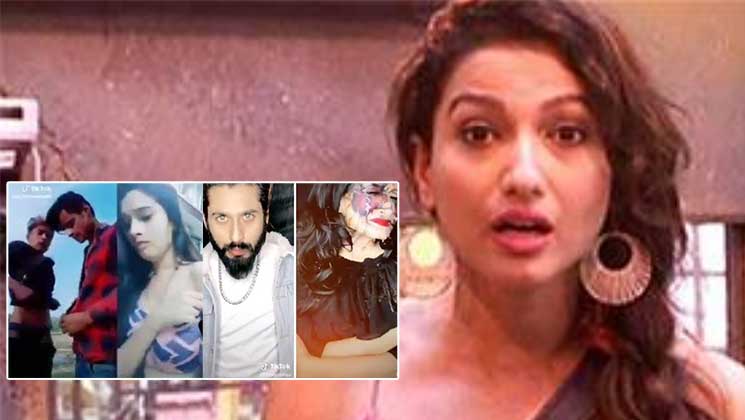 Image Source - Instagram
Video sharing platform TikTok has received flak from the public for several videos of women being abused. A video where a person seemed to be throwing acid on a girl went viral on social media. Popular TikToker Faizal Siddiqui who featured in the video with a girl faced massive criticism. Also, there were videos of rape attacks and domestic violence.
Many celebs like Pooja Bhatt and Swara Bhasker condemned this act of glorifying acid attack. Gauahar Khan who is known for voicing her opinions on social media was asked her view about the kind of content on TikTok by BollywoodLife. Gauahar also has a TikTok account. She told the portal, "I think, over the years if you analyze content like comedy or pathos, there is a section that is against it. Many comedians have been arrested as some people have got offended. But you cannot always have a morality flag over such channels or form of expression. If people are putting videos of animal killings on a medium, there is something very wrong about it. You need to put criminal charges on such videos so that people are fearful about putting out such content."
"Laws need to be out there. There is questionable content on YouTube and Instagram as well. If you read the comments under any post, you can see the dirty mentality of society. It is not about India, but all over the globe. Criminal persecution is the only thing that can instil a sense of fear," she said.
Ban on TikTok has been going on social media. After these offensive content, the public has now become sterner on demanding a ban on the app.
Also Read: 'Bigg Boss 7' winner Gauahar Khan has the funniest quirky twist to 'Money Heist's song Bella Ciao